DAWN OF THE… uh… WEEK LEADING UP TO THE FUNDRAISING STREAM
Okay, it's not really "the dawn" either. You've got me there.
But here's what I do have for you all: an introduction for each of the lovely content creators and streamers that will be supporting us throughout our marathon stream this coming Sunday. As I wrote about in our last post, we're raising money for a number of internal projects, including community kits that we can send out for you all to do your own preservation!
OUR FUNDRAISING MARATHON STREAM BEGINS AT 9AM ET ON MAY 22 (TWITCH.TV/HITSAVEORG)
We'll be kicking off our event with a little introduction to our fundraiser. Our Executive Director, Jonas Rosland, and I (Director of Communications) will be bright-eyed and bushy-tailed at 9AM to get us started.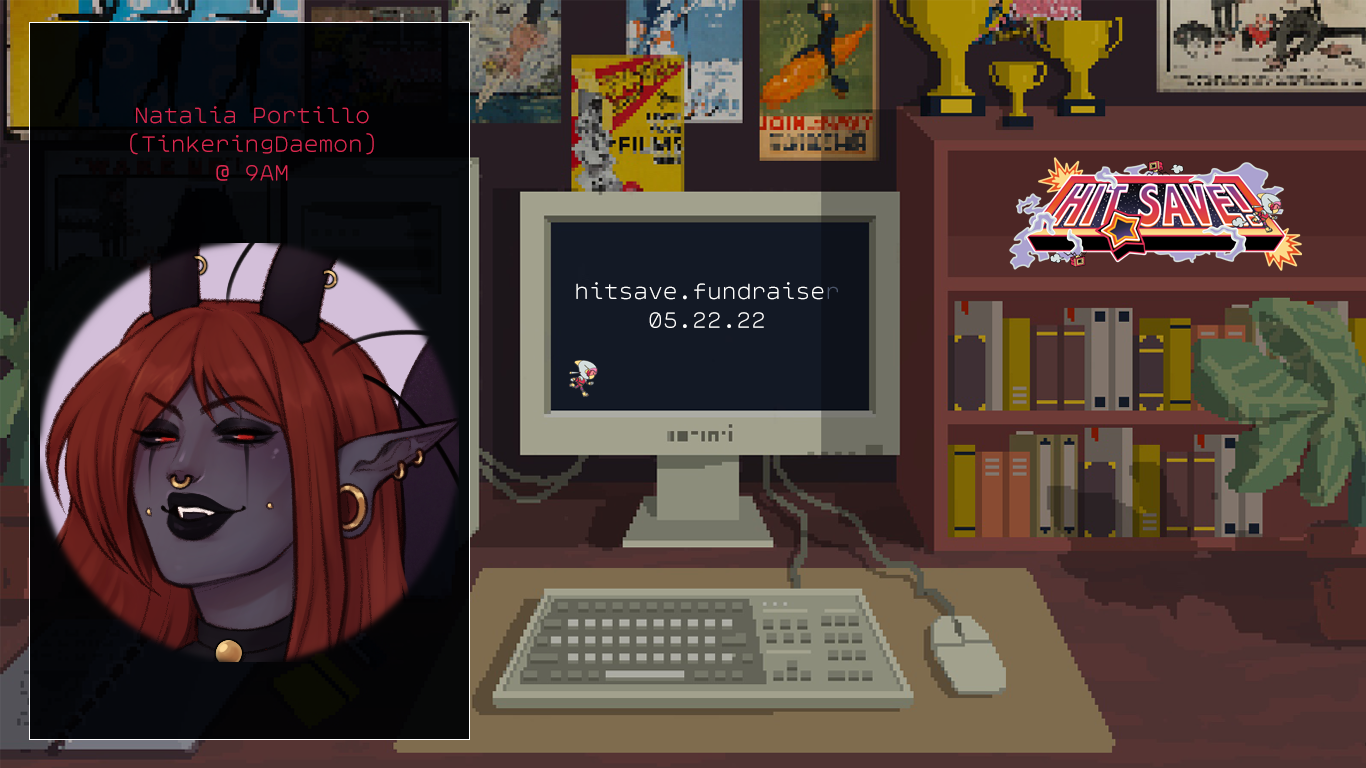 At 9:10AM is Natalia Portillo, Hit Save's CTO! Natalia is going to be giving us a walkthrough of Aaru. For those that don't know, Aaru is a fully-featured software package to preserve all storage media from the very old to the cutting edge. It will also provide detailed information about any supported image file (whether from Aaru or not) as well as the ability to extract the files from those images. Natalia's going to show us exactly how Aaru works.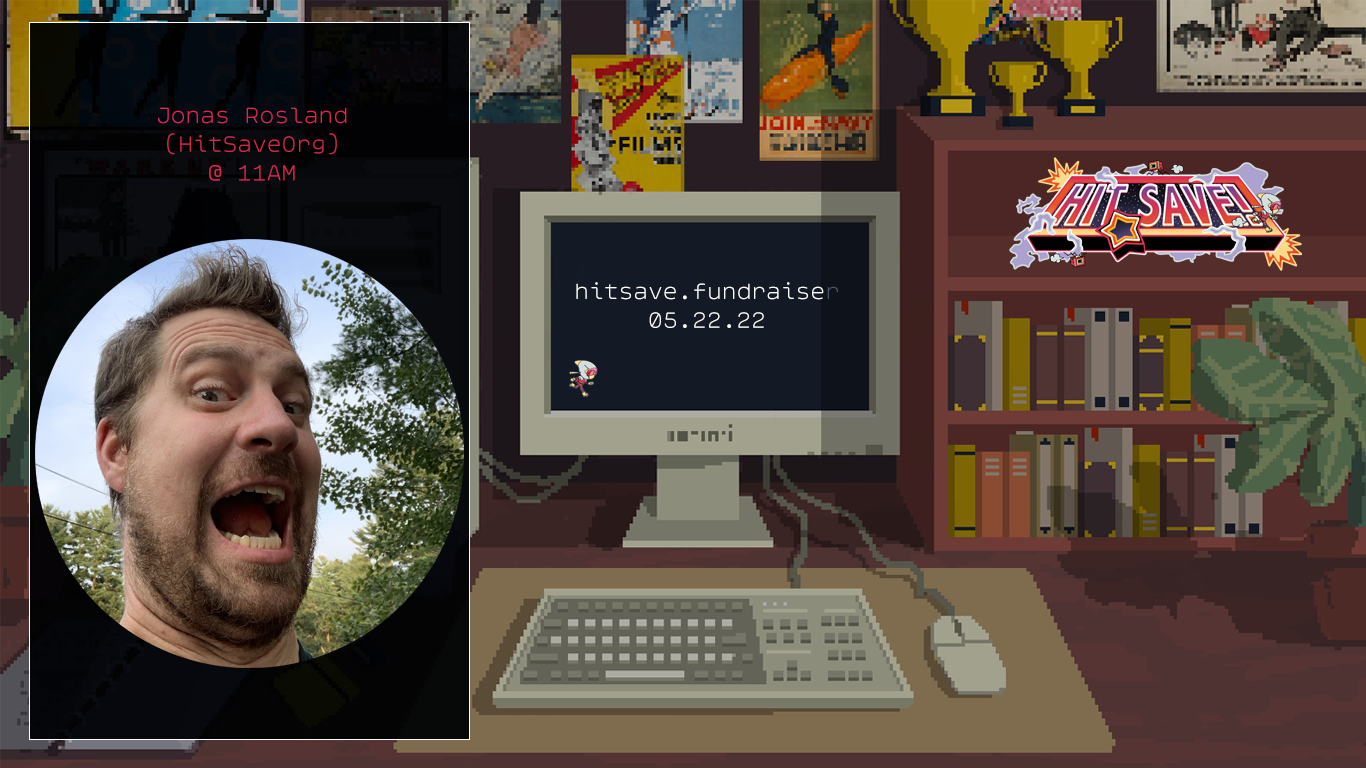 Next up at 11AM is another member of the Hit Save! executive team: Jonas Rosland! Jonas is going to do some demonstrations of his own so that you all can see how we're building our digital archive.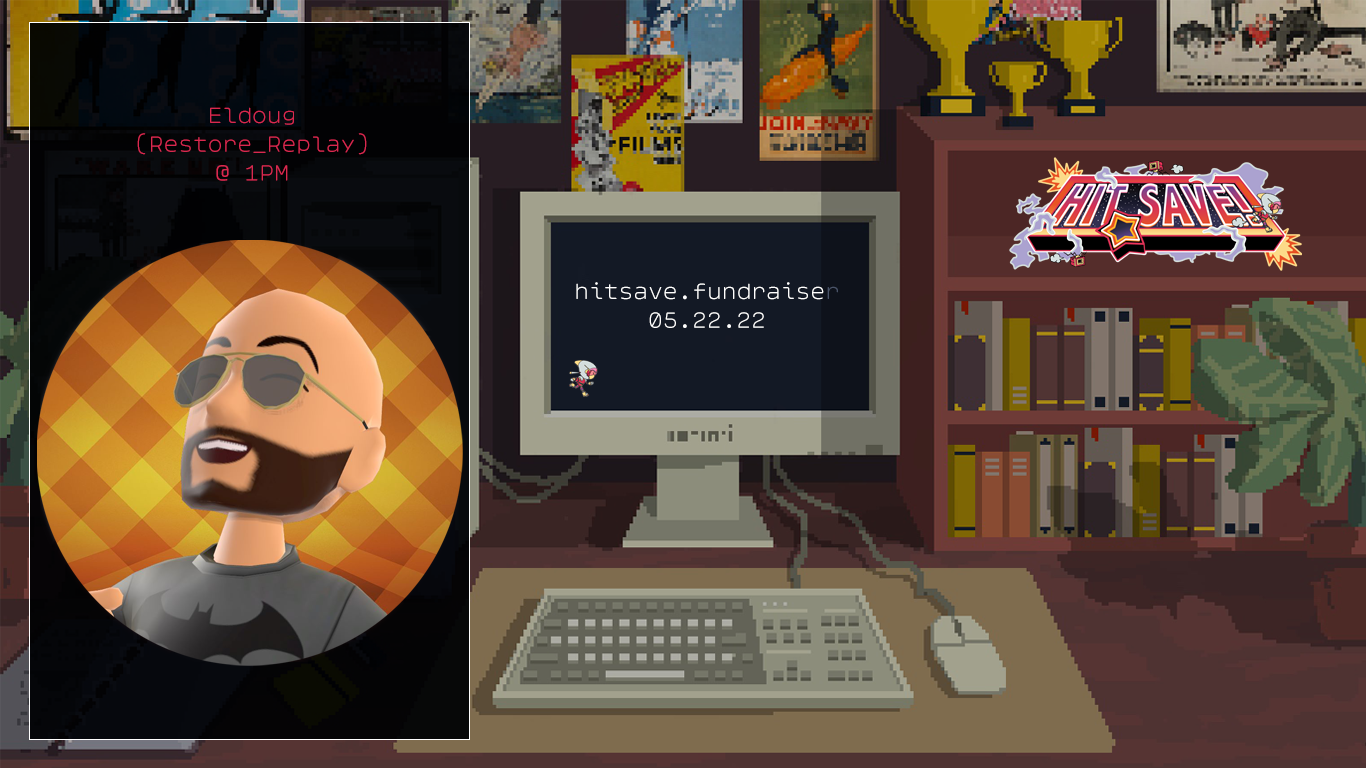 At 1PM is the hardware cleaning wizard himself, Eldoug! Eldoug is more of a warlock than a wizard of hardware, because I'm pretty sure that it's all black magic at this point. I'm convinced it's the deepest, darkest sorcery… but I love it! Come check out Eldoug's magic.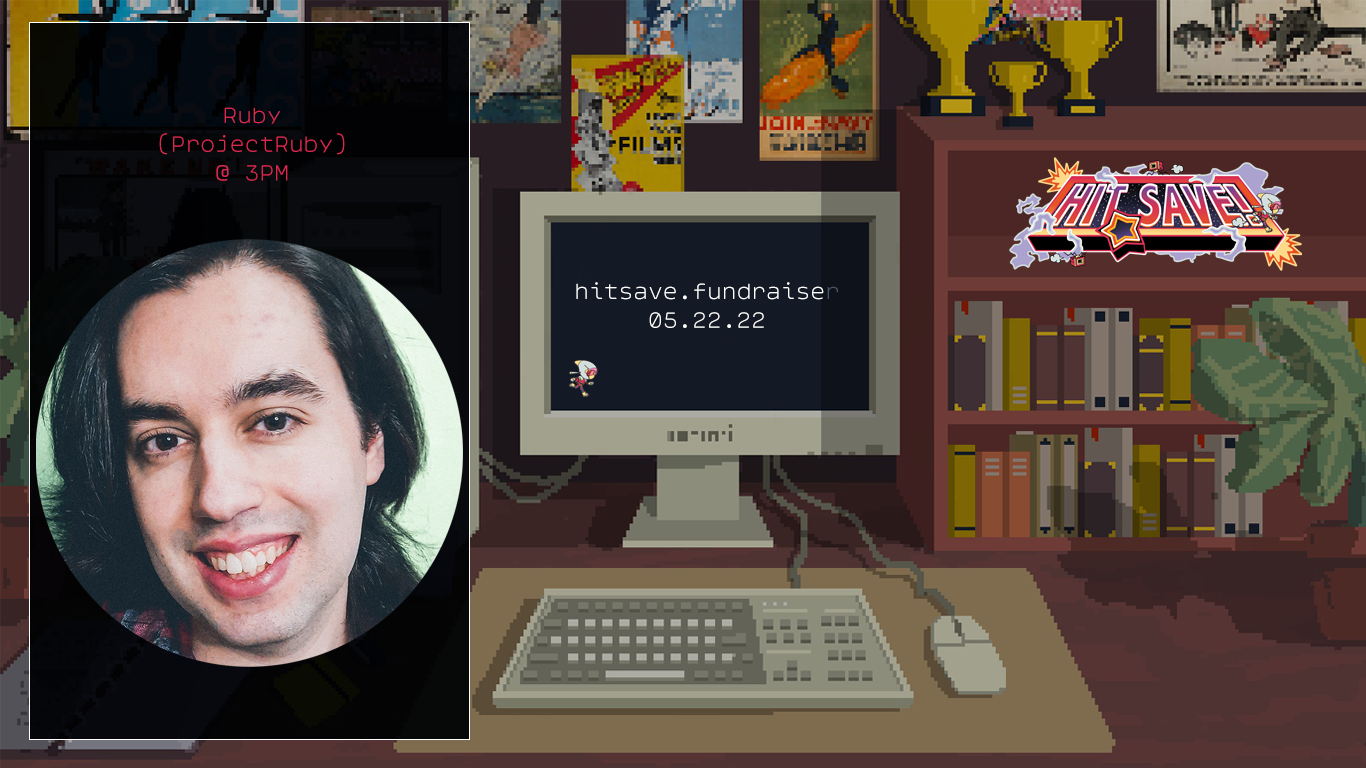 Jumping in at 3PM is a fabulous content creator who goes by the moniker of ProjectRuby. Ruby is going to be treating us to some delightful retro console games and creating utter chaos along the way. Ruby's streams are always an uproariously good time, so you don't want to miss out.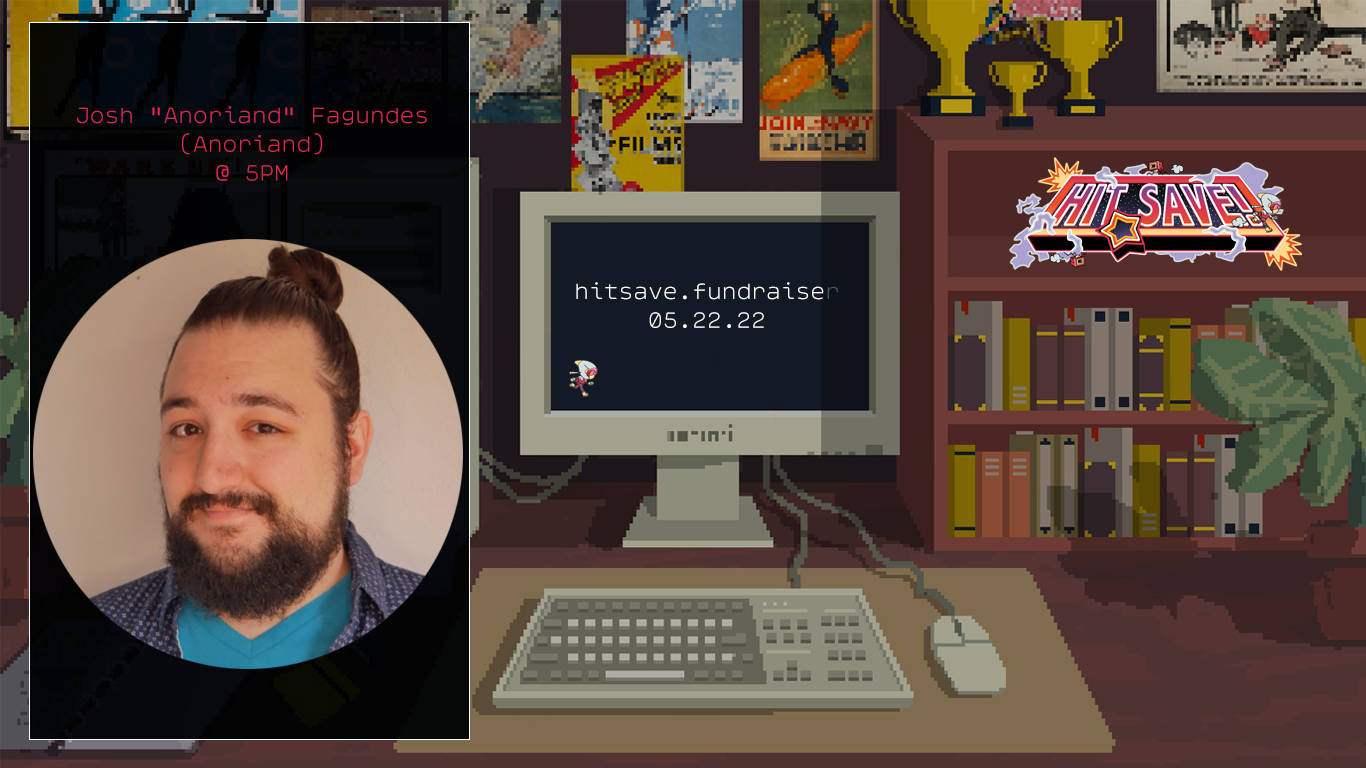 5PM's streamer is the magnificent and inimitable Anoriand. Anoriand is a creative and deeply funny creator with a penchant for singing his way through battle, especially if it's going poorly. He'll be treating us to some N64 goodness, maybe even Ogre Battle 64!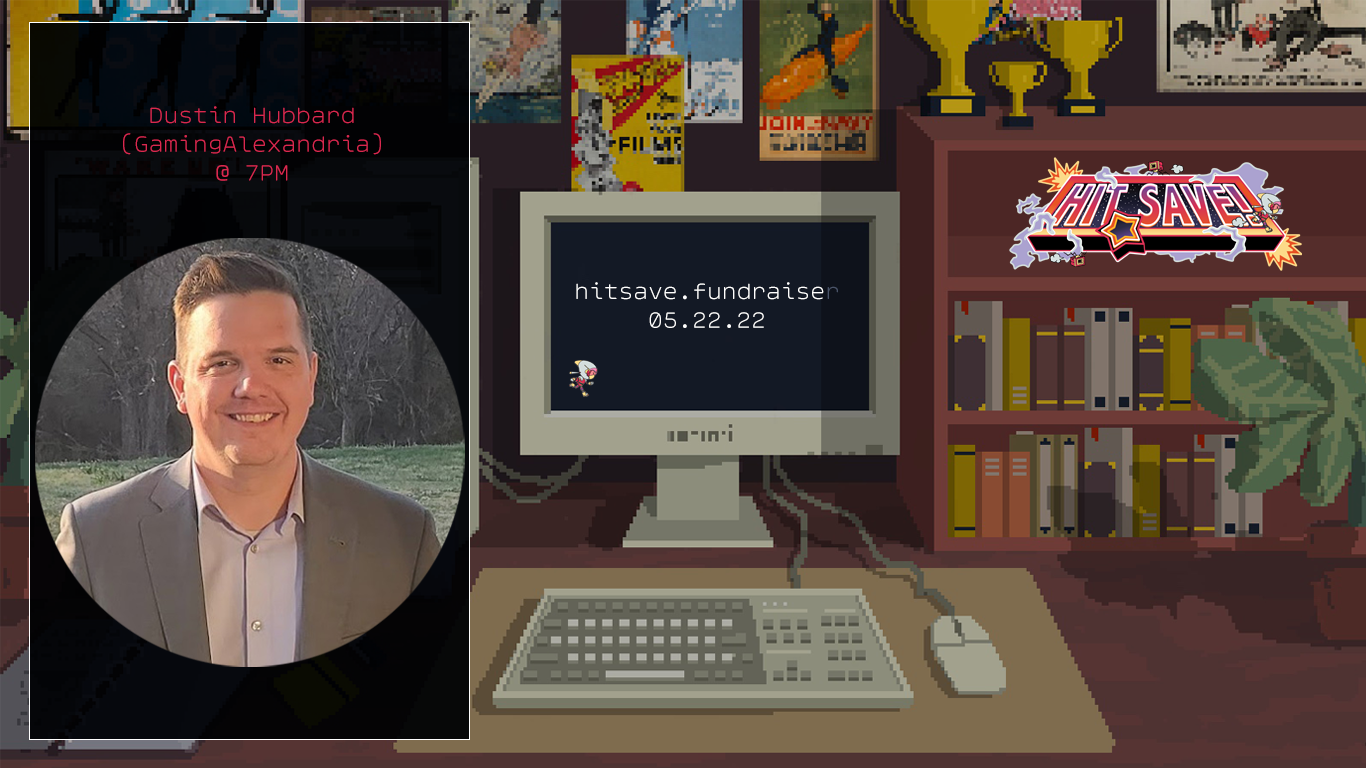 The final member of our Hit Save! board (because I'm not streaming) is Dustin Hubbard at 7PM, representing Gaming Alexandria. Dustin's going to be taking us through his preservation process. Preservation processes for different mediums look and function very differently from one another, so if you're curious about how Dustin works, don't miss this.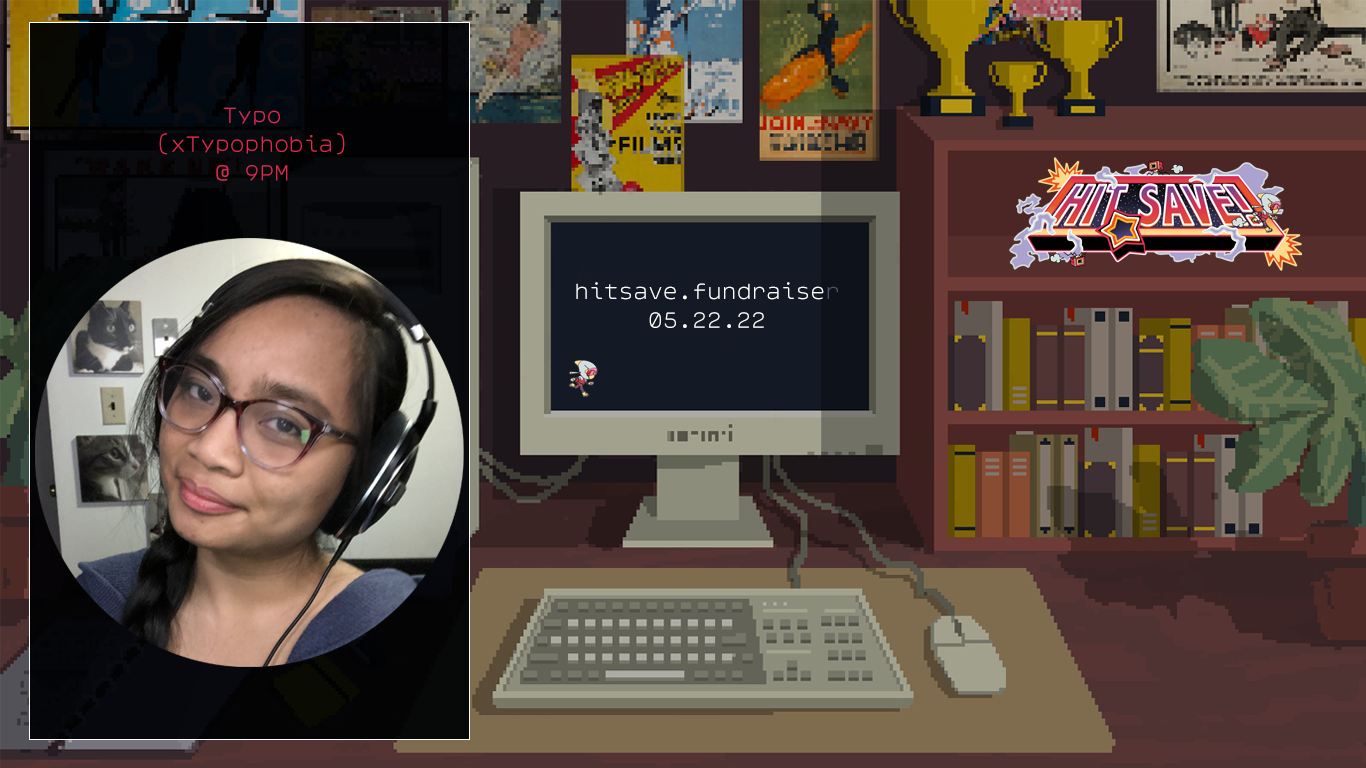 Bringing us into the late evening is the illustrious Typo at 9PM! Typo's going to hit us with some retro Nintendo titles, maybe even some Fire Emblem (their personal bread and butter). Typo's a warm, funny, superbly entertaining creator so definitely stop by.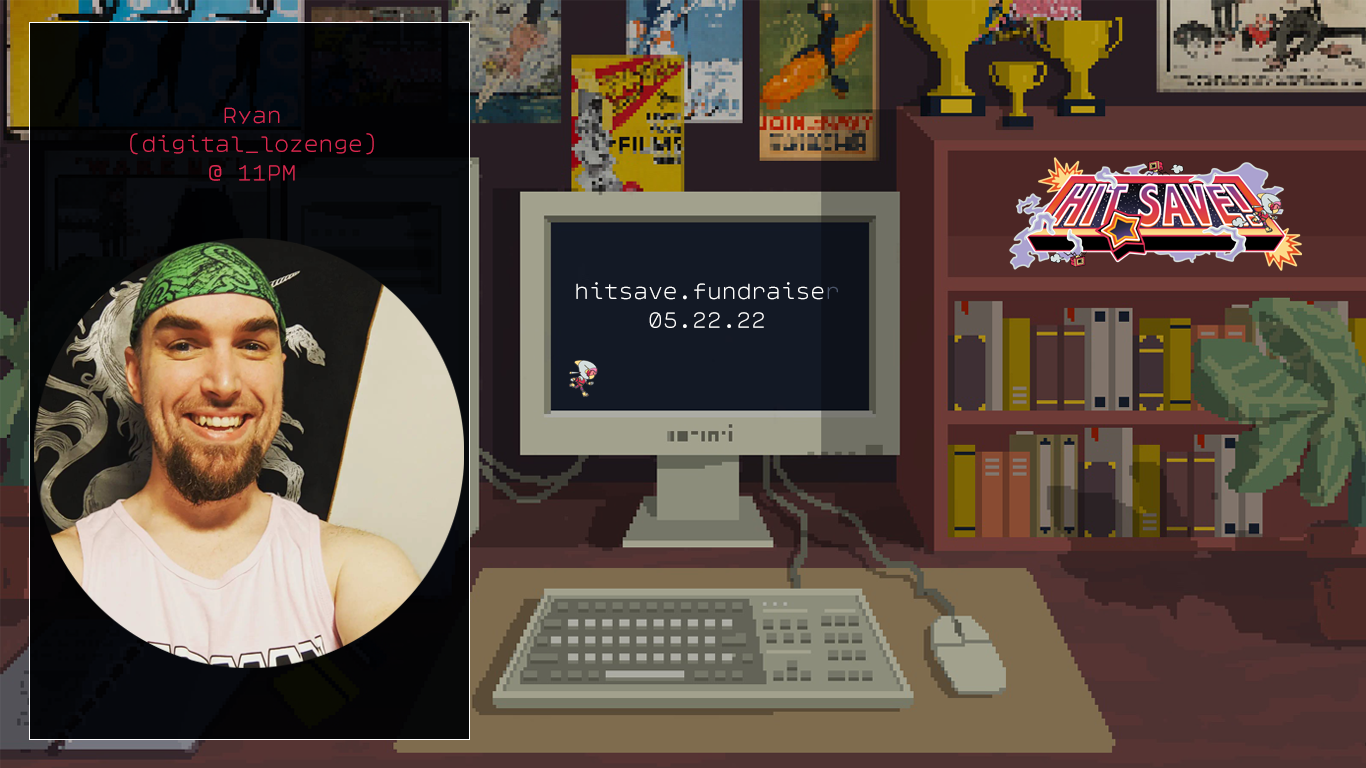 And finally, our cleanup batter (if we were trapped in Base Wars), is Digital_Lozenge (otherwise known as Ryan). Ryan's been part of our charity streams for as long as we've been holding them. Not sure what he's going to do yet, but I'm absolutely sure it's going to be Very Good Entertainment, no matter what.