How has it already been a year since we launched? It's hard to believe that we went live in the middle of a global pandemic, but here we are! To properly celebrate turning one, Hit Save! is holding a marathon charity stream on October 9th (10/9) from 10am ET until 12am ET (10/10), which will be hosted on our Twitch channel: twitch.tv/hitsaveorg.
We'll be joined by a handful of incredible retro-loving content creators from all over Twitch, including our very own Jonas Rosland and Natalia Portillo.
What We're Raising Money For
This year, we're celebrating by raising money for the many initiatives in Hit Save's pockets, including open source projects like AARU (one of the most important technologies for archiving games on disc and hard drive) and internal projects like the Indie Game Preservation Project, which is our dream to catalog and tell the stories of indie developers from around the world.
For this particular fundraiser, we're focusing on raising money to build up funding for OSS projects, research grants, and preservation efforts.
Can't make our birthday party? That's okay! You can view the VOD after the stream has completed and we'd love it if you would donate here.
Our Schedule for 10/9
We'll be streaming all day on Hit Save's Twitch channel, so here's the breakdown of who's streaming and when: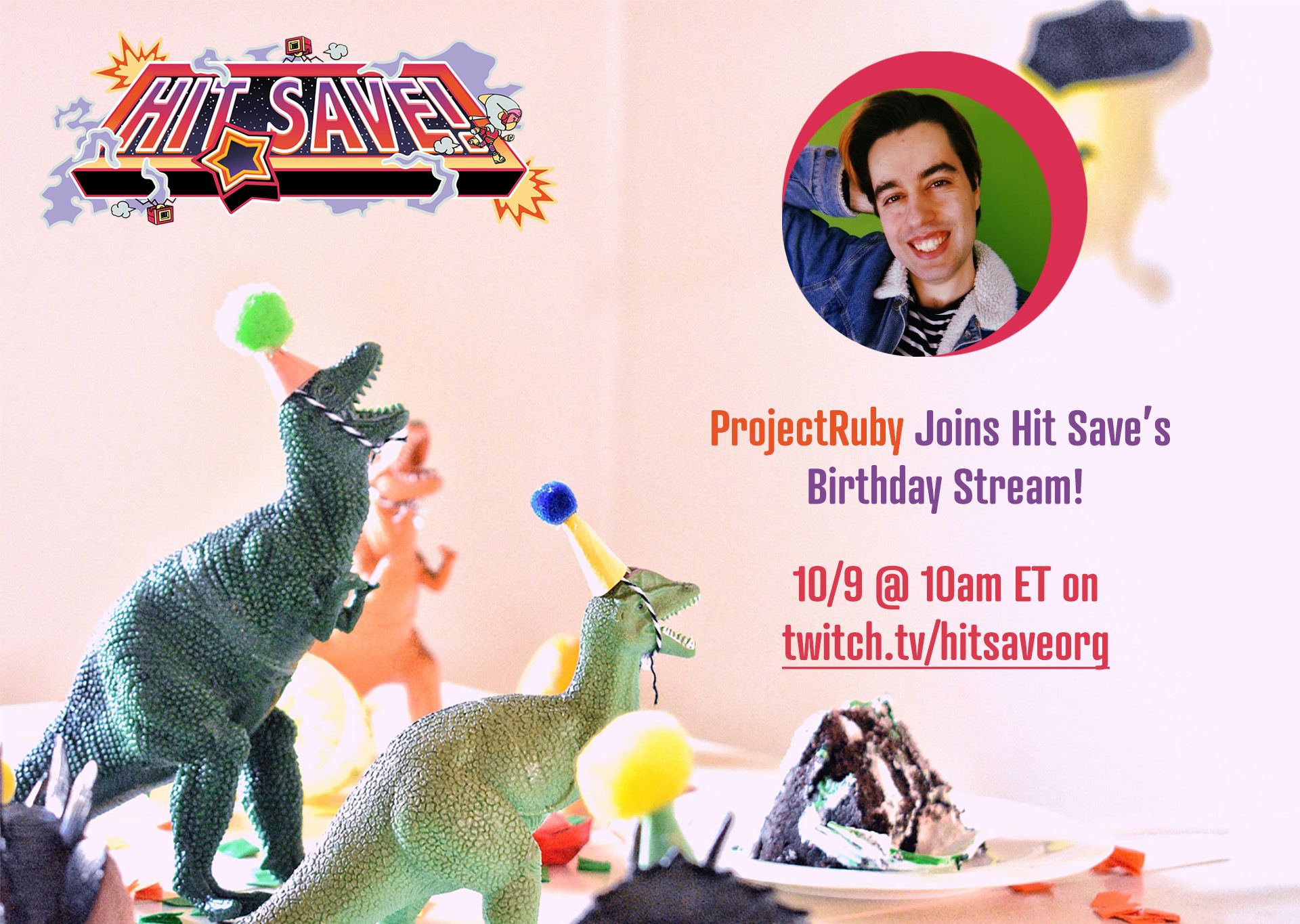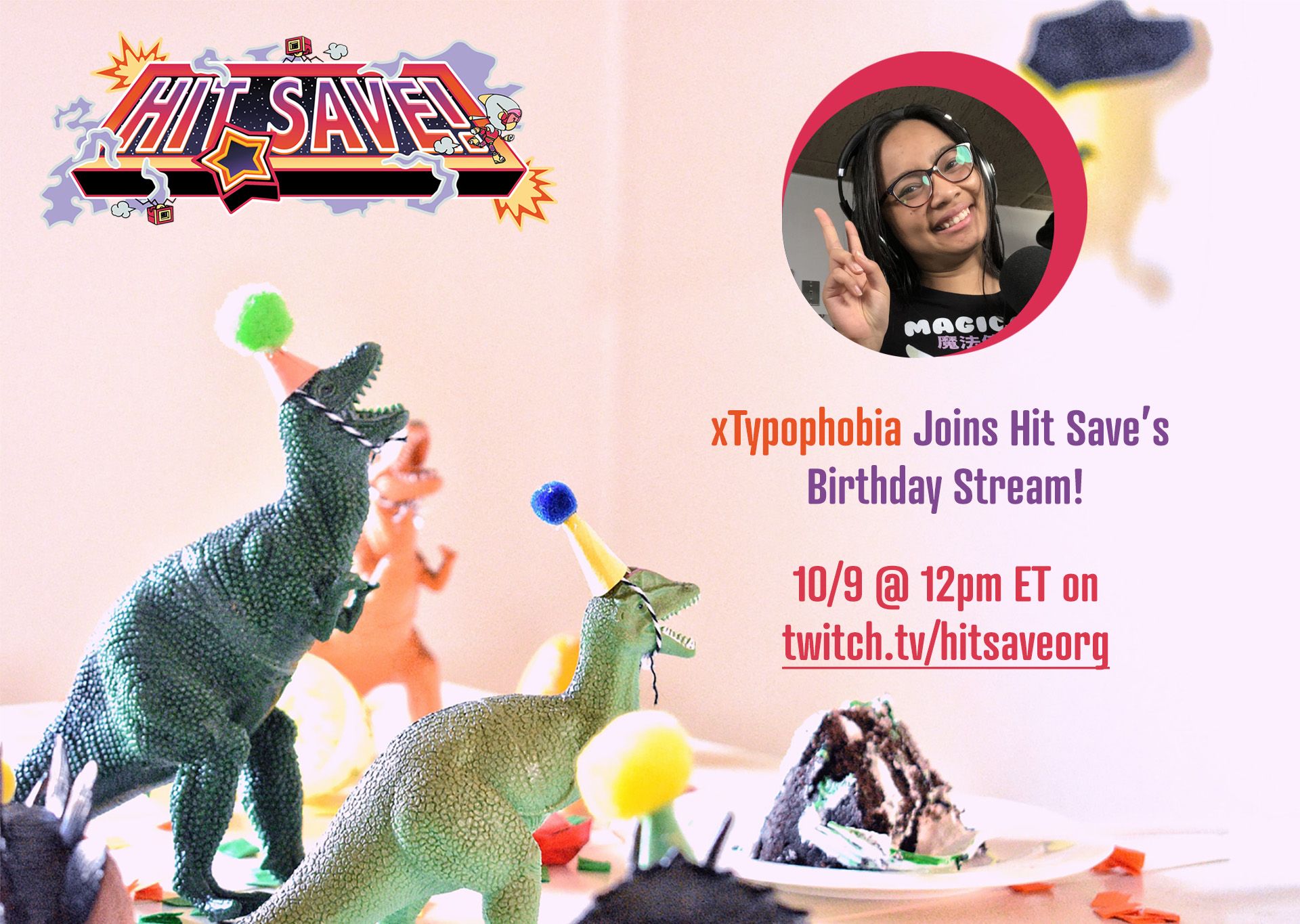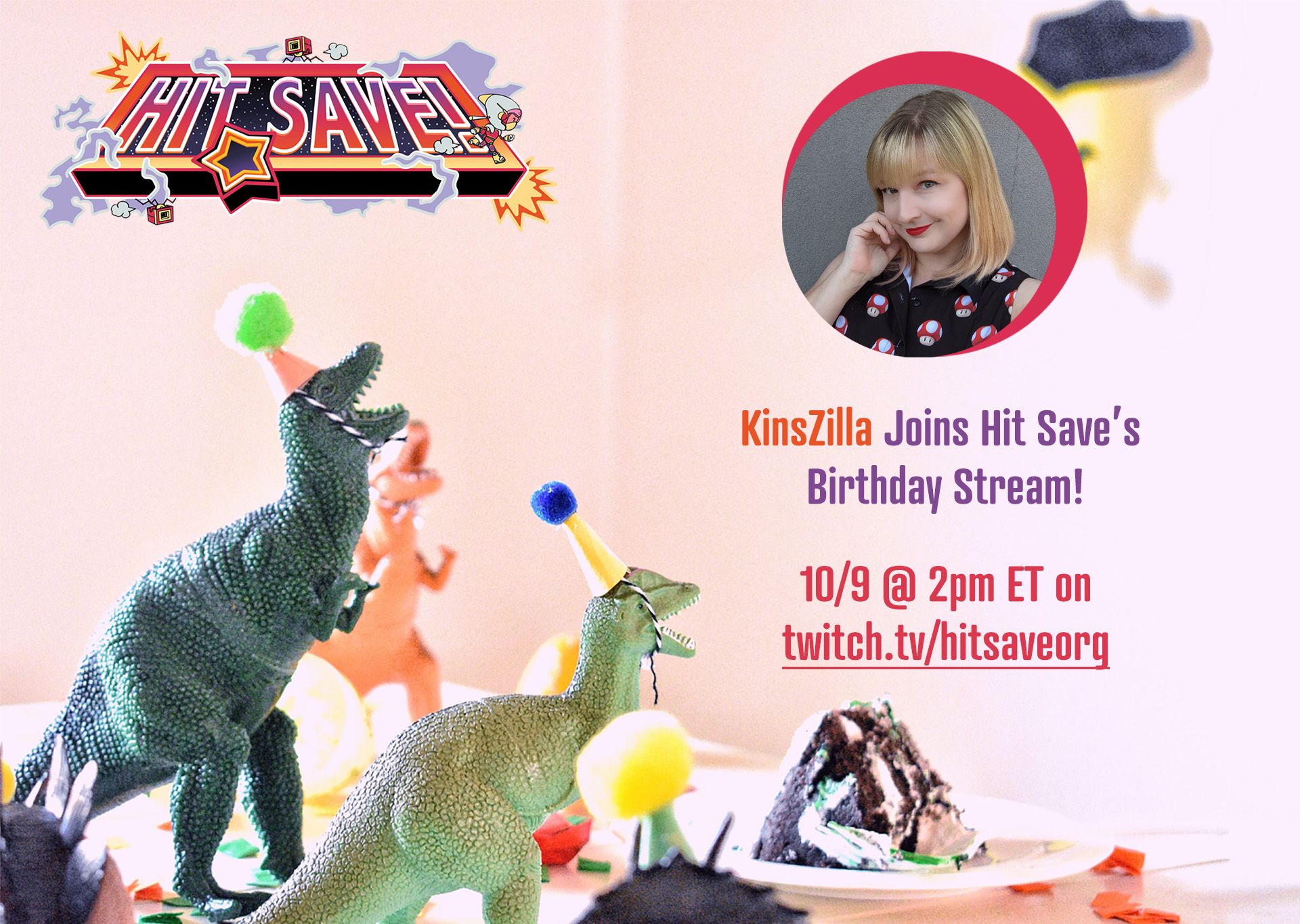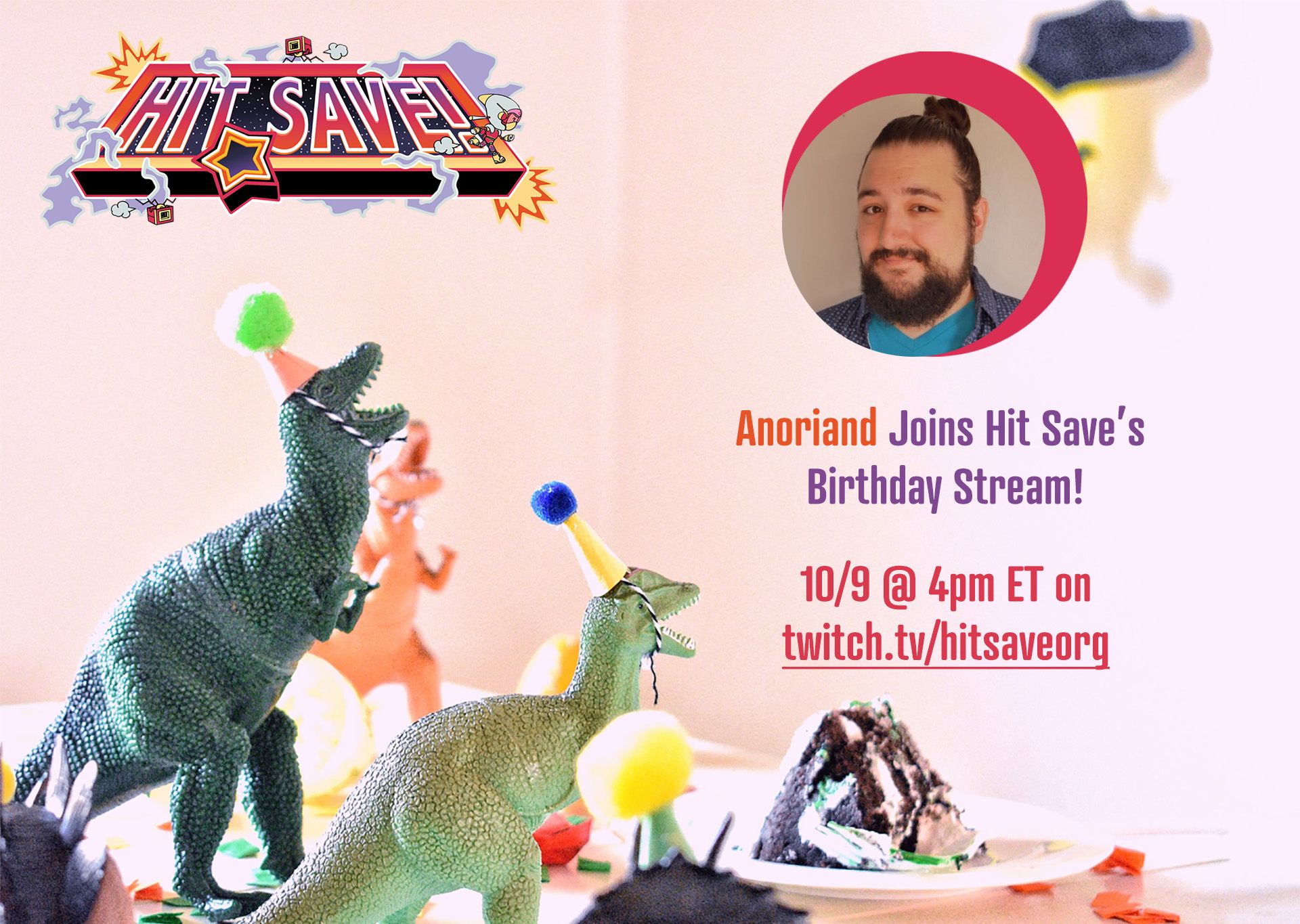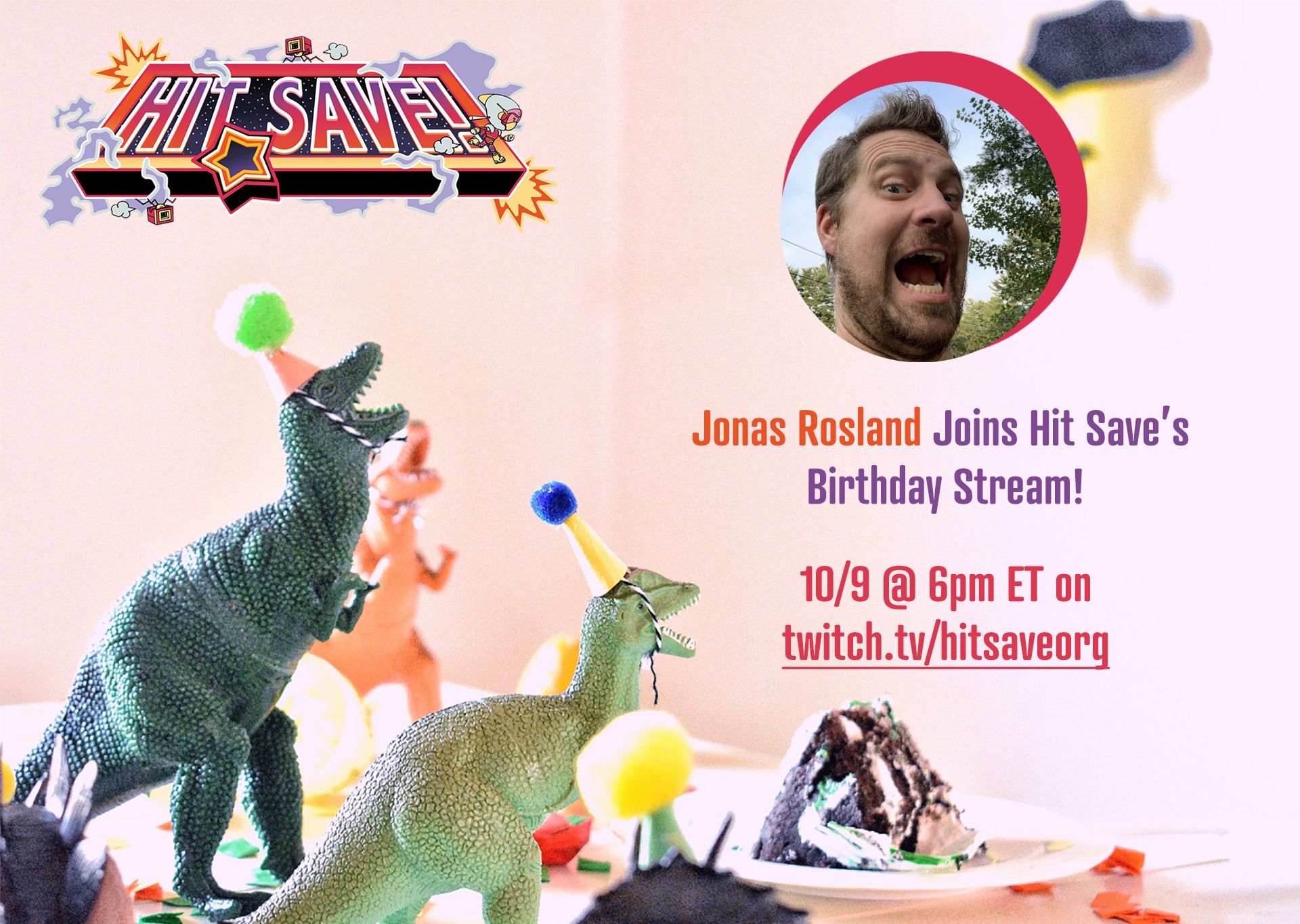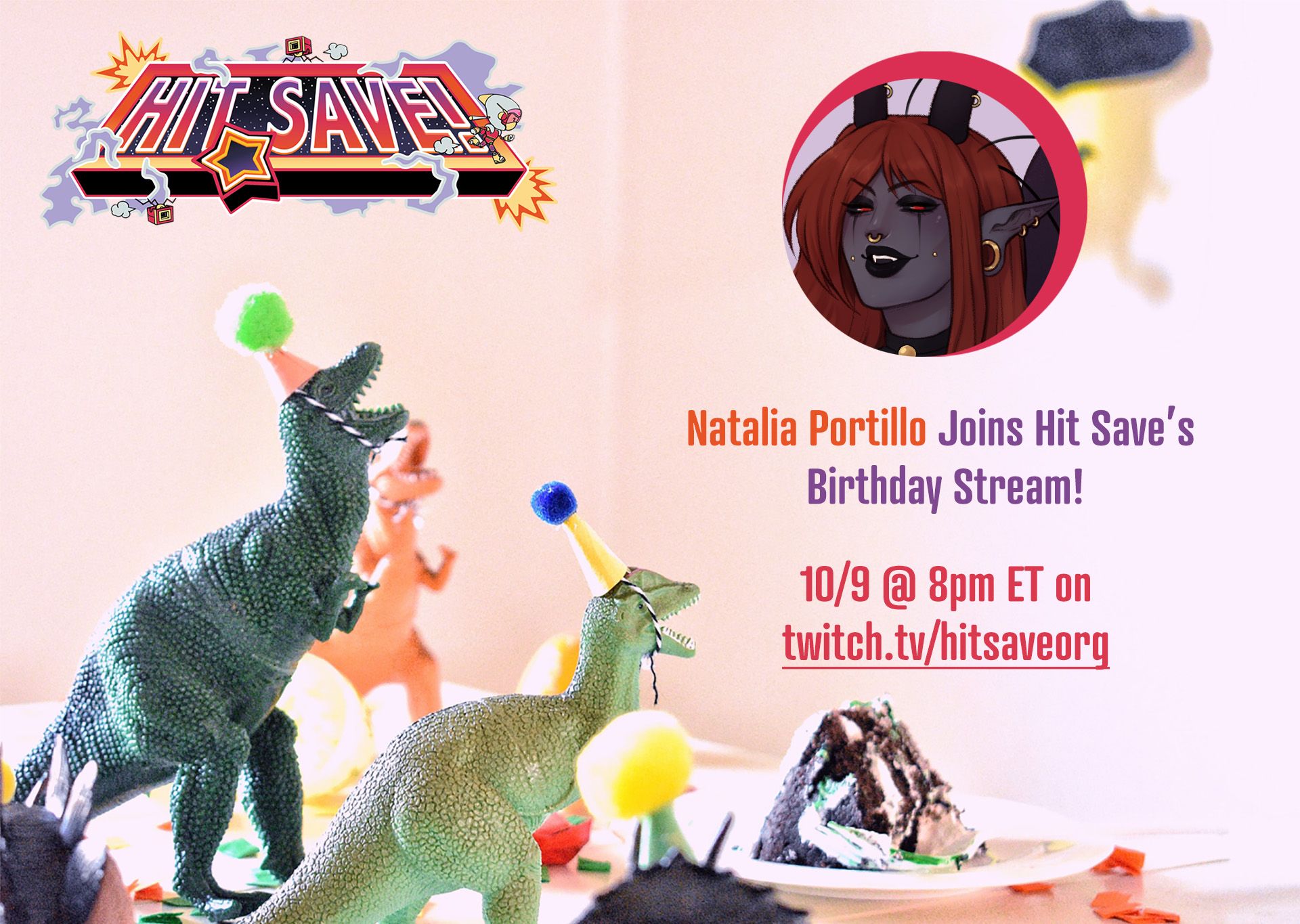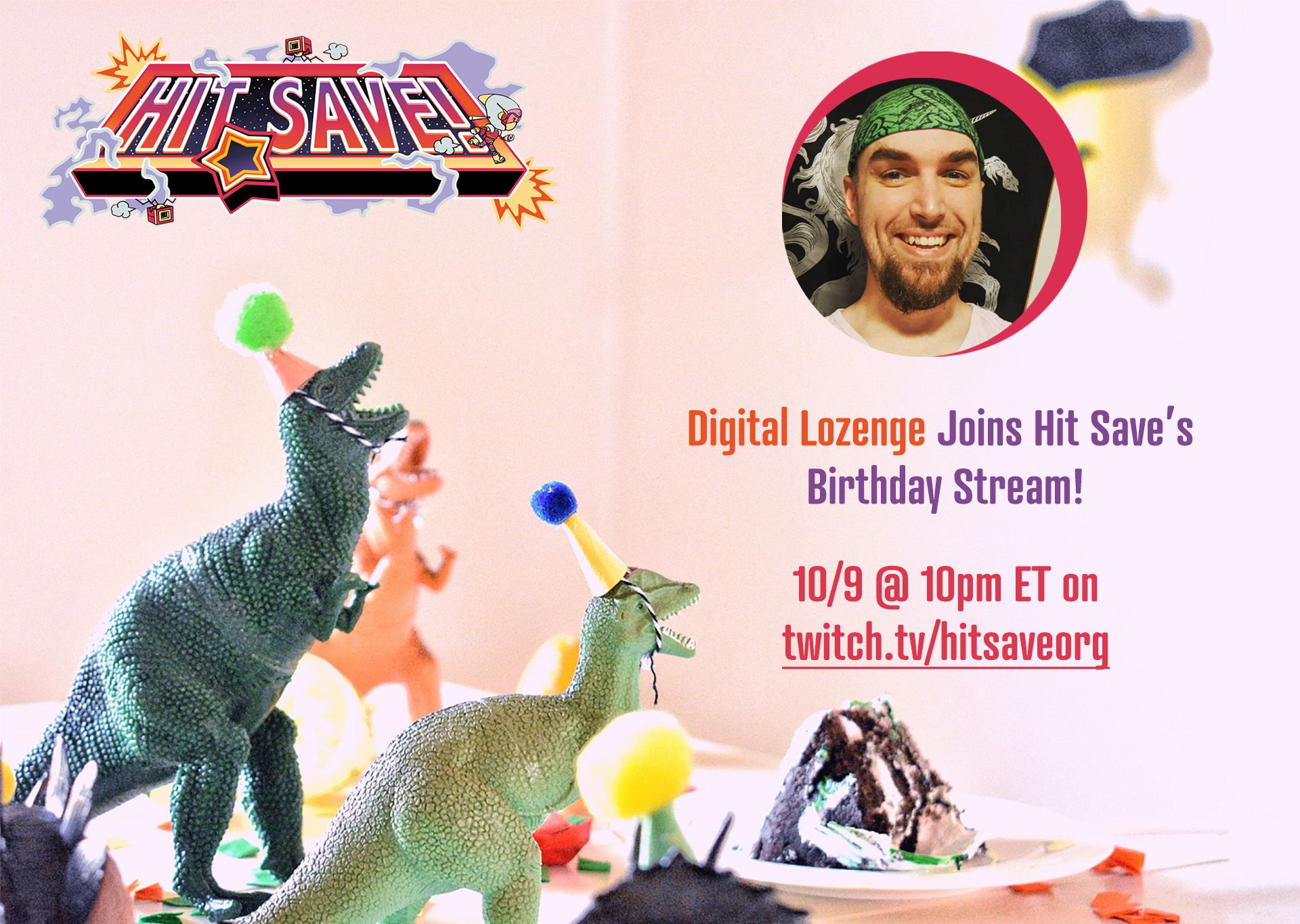 Our Plan For Our Actual Birthday
Birthday parties don't always line up with birthdays, as all know, so for our actual birthday on October 14th (10/14), we will be sitting down with two incredible indie developers to talk with them about their games.
We'll be announcing more details about our birthday stream next week, so stay tuned!
Hope you'll join us for our very special celebration!