It's been a little while since the last update on the e-Reader Project.
The past few months have been incredibly important to the preservation of the Nintendo e-Reader. Several cards that were deemed almost impossible to find began to surface, including one that had been thought to be lost to time, and another that went largely uncovered and undocumented for the better part of 18 years.
Hold on tight, as we try to condense the crazy ride that has been the past 6 months into a single blog post!
Let's start with a couple of things we mentioned in our previous blog, the preservation of the incredibly rare Pokémon TCG Battle Road 2002 trophy cards and the preservation of the last 2 Rockman cards - NumberMan (137-A031), and Punk (137-C001), all of which appeared on No-Intro's undumped list.
Pokémon TCG - Battle Road 2002
We'll begin with the Pokémon TCG Battle Road 2002 trainer trophy cards.
As previously mentioned, these cards were given away to the winners of the 2002 Battle Road Championship in Japan and come in 1st, 2nd and 3rd place variations, as well as boy or girl variants.
Due to the nature of the tournaments, the amount of these printed cards decreased in quantity with the higher the prize placement, with the largest amount of a particular variant distributed being 100 (3rd place male) and the lowest being 3 (2nd place female).
More information about these cards can be found in our previous blog post.
In August of 2021, we were once again approached by QwaChansey (owner of the previously preserved 1st place male Trainer trophy card), stating that a friend of his came into ownership of a 2nd place male trophy card.
Shortly after this, we were put into contact with a prominent member of the Pokémon TCG community known as Gacnac/Fazool.
Gacnac did indeed have a 2nd place male trophy card— a card that had just 51 copies given away— and was very kindly willing to help preserve it!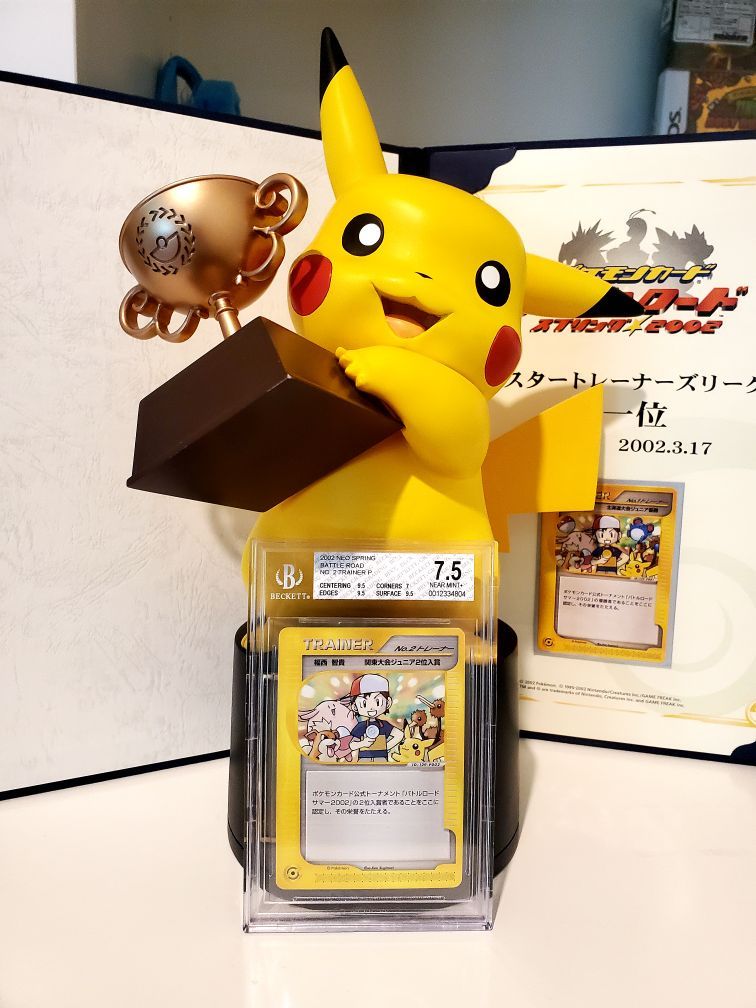 Gacnac's card was encased in a plastic Beckett Grading Services (BGS) case. However, unlike the previous difficulties involving the 1st place male card (thanks to the hard work of endrift on the mGBA development fork) we were then able to extract dot code information from a high quality scan.
As such, we promptly sent him the loan scanner alongside instructions on the preservation procedure and settings.
Gacnac not only performed multiple scans of the card, but even buffed the grading case with PlastX to help remove any scratches that might obscure details.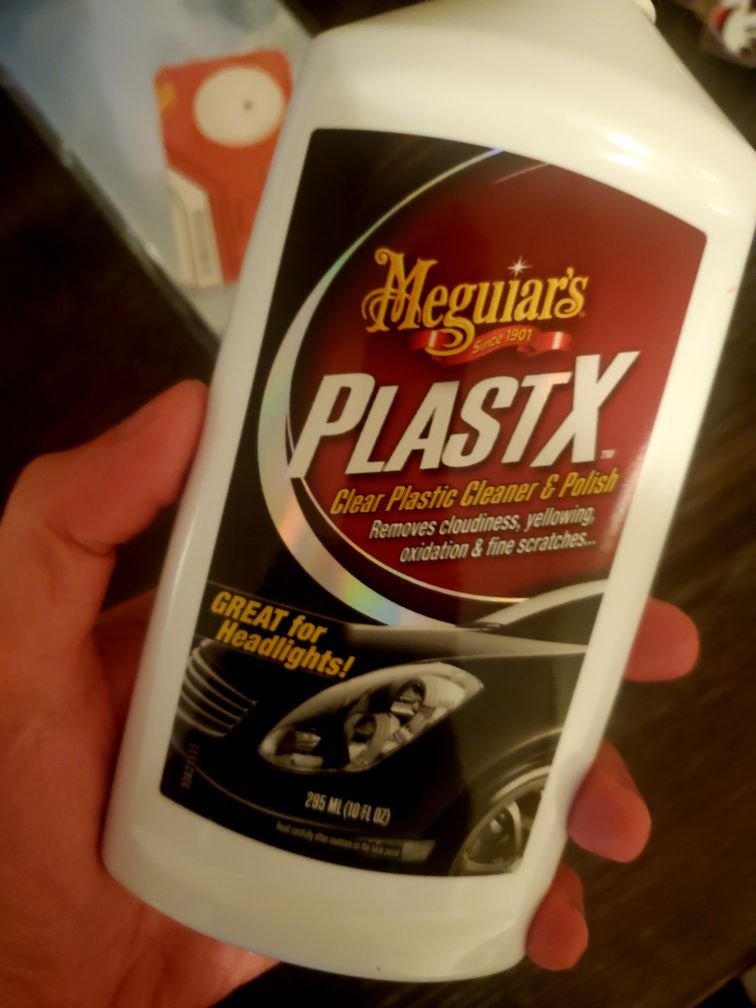 It took a few scans to make sure that we'd captured the entire dot code clearly, but eventually we had a very clean scan!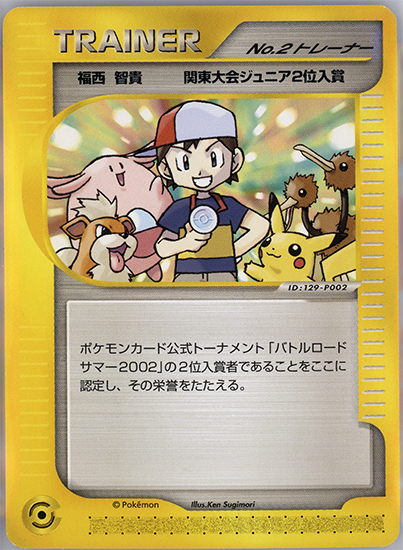 We had some difficulty getting the development version of mGBA to read the dot code from the scan, as it doesn't fare very well with Pokémon TCG cards. This is due to the cards' yellow coloring and the small red dots that were printed around the dot code.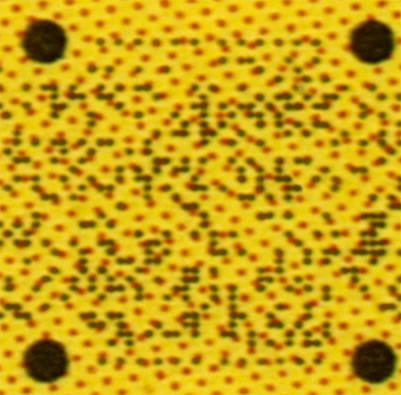 But with a little help from developer endrift, and many, many hours in Adobe Photoshop spent studying very zoomed in scans, we were able to successfully extract the dot code!
With that, we'd like to present to you a video of the contents of the 2nd place male Pokémon TCG Battle Road 2002 trophy card! Courtesy of Gacnac:
As with the 1st place variant, the 2nd place male card also features popular Japanese Pokémon musician/prankster Imakuni.
Here is what he says to the runner-up, translated by Kerreb17:
"Congratulatory Message

Kudos from Imakuni? to you for getting all the way here. Thank ya!!

You may be frustrated getting second place, but it seems there's girls out there who think #2 is even cooler and more attractive! Now what do you do?!"
Not only is this rather special to see, but due to cultural gender norms, it all but confirms that there are differences between the male and female trophy card variants - none of which have been able to be preserved thus far, something which may prove difficult due to their incredible scarcity.
As of right now, we are still on the lookout for people willing to preserve the following Pokémon TCG Battle Road 2002 trophy cards:
129-P003 No. 3 Trainer (Male)
129-P004 No. 1 Trainer (Female)
129-P005 No. 2 Trainer (Female)
129-P006 No. 3 Trainer (Female)
So, if you or somebody you know happens to own these cards, please let us know!
If you would like to see more of Gacnac/Fazool's collection, you can follow him on Instagram where he shows off pictures of a lot of his impressive pickups!
Rockman EXE
Wrapping up the topics related to our last blog post, we have preserved the entire Rockman set.
The Rockman e-card set is comprised of 605 cards, spanning 4 games: Rockman Zero 3, Rockman EXE 4, Rockman EXE 5 and Rockman EXE 6.
Some Rockman e-Reader cards were not available for purchase. Many of them were only available by visiting a movie theater, visiting stores such as Toys 'R Us or Ito Yokado during the time of the game's release, or attending video game industry sponsored events such as World Hobby Fair or official Capcom tournaments.
One of these unique cards is Punk (137-C001), which was only available via mail when you ordered the 'Beast Operation Pack' through the March 2006 issue of CoroCoro magazine - though only 3,000 copies of the card were distributed. This pack contained physical battle chips (a plastic recreation of a type of weapon you can import into Rockman EXE 6) and the e-reader card Punk.
In the Rockman EXE games (Mega Man Battle Network outside of Japan), Punk is categorized as a 'Remodeling Card' or 'Mod Card' for short. These Mod Cards can give Rockman additional powers beyond traditional means at the cost of 'MB', resulting in popular use in a separate category within these tournaments and providing massive power boosts when used at the start of a game.
Because Punk was only available through CoroCoro magazine, it had a very limited print run. As such, it is highly sought after by collectors. Rockman EXE tournaments still have some popularity in Japan and most in-person tournaments require the physical use of e-Reader cards. In terms of competitive play though, Punk is generally unviable, so its desirability comes from its rarity more so than any actual utility.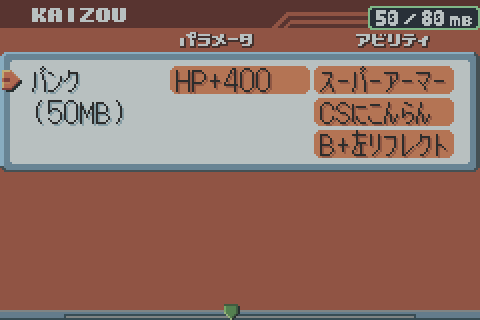 NumberMan is another example of a Mod Card with little use in competitive play, but can still fetch a high price on the market due to it being a rare pull from Rockman EXE 6 e-Reader packs. Many other Mod Cards are considered to have a much better return on investment, such as Planet Man - a card whose cost can be more than justified by the power it brings to competitive play, and one we preserved in the first half of 2021.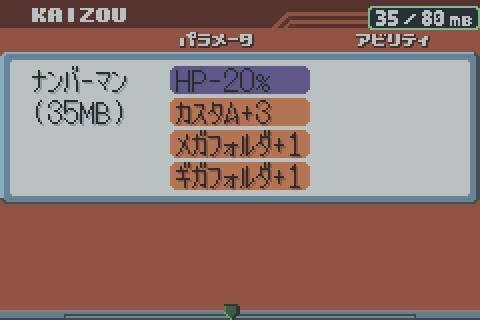 These final 2 cards were purchased by a member of our crew almost a year ago and, due to circumstances involving the COVID 19 pandemic, had been held up with a contact in Japan for almost all of that time.

However, after much delay, the cards finally made their way into our possession in late September of 2021, where we were able to scan them and record their hash information.
A satisfying and simple conclusion to the preservation of the Rockman set, right?… Well, not exactly.
A closer inspection of NumberMan (137-A031) - perhaps the harder to find of the two on auction sites, showed damage to the card in a pretty vital area - the dot code.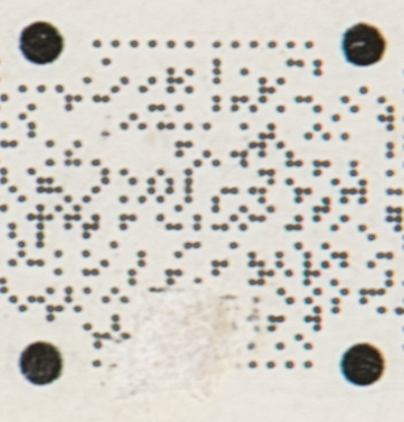 At a surface level, this seems to be a major blow as the data would appear to be incomplete.. However we had a few tricks up our sleeve in an attempt to salvage it. One of the notable things about the dot code format is that it's actually still capable of reading a card even if an entire block (defined by the 4 larger circles) is missing.
Through what is perhaps a miracle, the damage our card had sustained was limited to a singular block!
Following this, we backed up the data of the card by swiping it through a modified e-Reader, and then using a tool developed by CaitSith2 we converted this data back into a visible dot code in bitmap format.
To ensure that the data was correct we not only performed this several times, but also decompressed the data, allowing us to view it in a hex editor without obfuscation. This made it possible to determine the intended structure.
With this information, we were then able to (carefully) restore the damage to the dot code in Photoshop.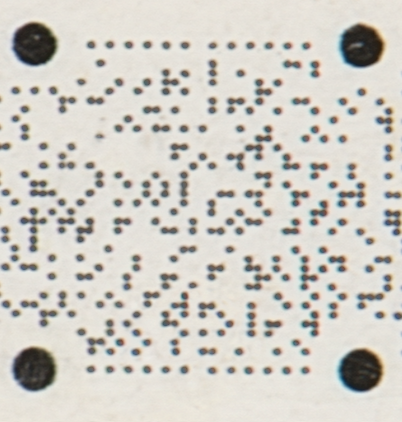 Using the development build of mGBA mentioned in our previous blog, we extracted the data from our restored scan, and confirmed that it matched the backup obtained when swiping the card through the e-Reader - a successful restoration!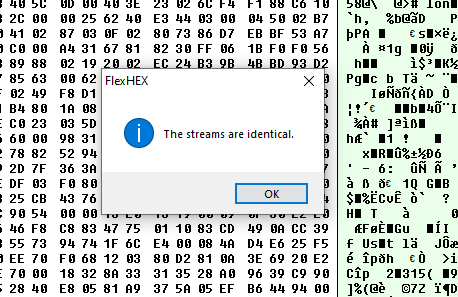 This, after much deliberation, finally meant the completion of the Rockman e-Reader card set!
Mario vs. Donkey Kong
On the topic of the completed preservation of e-Reader sets, in Q3 of 2021, a member of our crew was approached by a collector who has chosen to remain anonymous.
They informed us that they were in possession of a card that was currently sitting on No-Intro's undumped list, and that they'd be happy to scan it for us.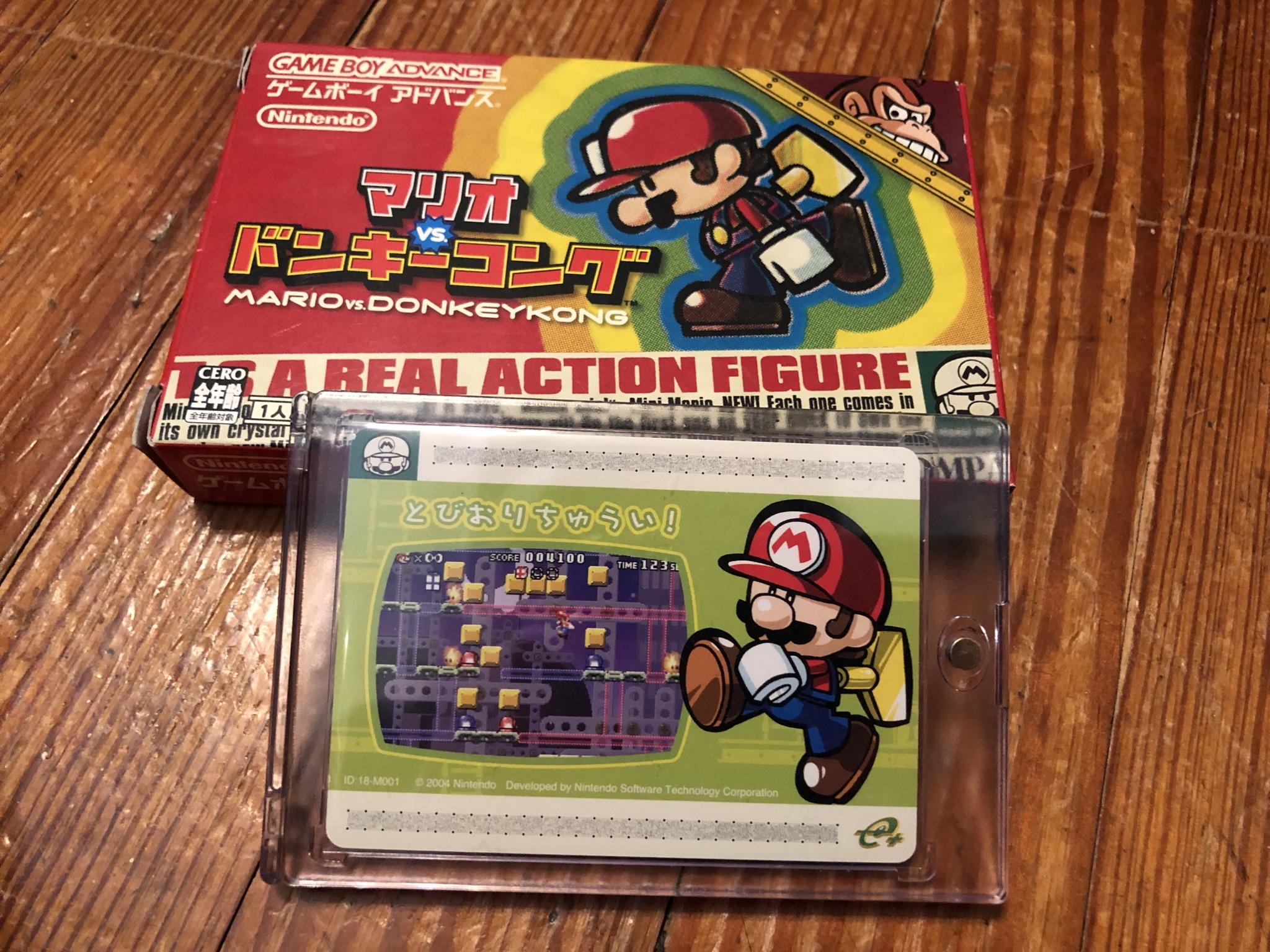 The card pictured is from the Mario vs. Donkey Kong set.
There was a set of five MvDK cards that were given away via lottery in the magazine CoroCoro, with a total of 1000 of these sets being distributed.
However, despite how small that number is, this promotional card seems to exist in an even smaller number.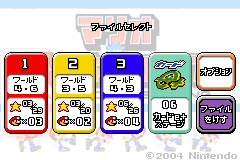 Mario vs. Donkey Kong's functionality with the e-reader comes in the form of level cards. The card-e menu unlocks a new option on the save file select screen that contains room for twelve levels, however, only these six cards were released. This particular card [ID 18-M001] unlocks the level "とびおりちゅうい! (Tobiori Chui!)" or in English, "Climb and Fall!" It features a stage in which the player must climb to the top of a treacherous level and retrieve a key, then return back to the ground as quickly as they can.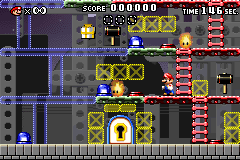 Nintendo's presence at The 2004 World Hobby Fair was primarily Donkey Kong themed.
Alongside Donkey Kong Country 2 (Game Boy Advance) and Donkey Konga 2, a demo was set up for attendees to experience Mario vs. Donkey Kong just a few weeks before its release.
According to collectors in Japan, a bag containing promotional information was handed out to children. Now, of course, young children tend to be a little more rough on trading cards, or really, collectibles in general.
When you hand a child a bag full of ads when they're looking forward to playing all the new video games coming out… well, they're likely to toss it to the side.
Unfortunately, these bags also contained 18-M001, and as a result, very few are believed to have survived.
Of course, e-Reader cards being distributed at a small event and likely being destroyed is nothing we haven't seen before. However, The World Hobby Fair is a free event anyone can attend.
Conversely, Nintendo's 2002 E3 was restricted to press, and video game industry insiders, and its staff went out of the way to make sure Kirby lottery cards were destroyed after being scanned.
Plenty of Kirby cards can be found on eBay with a bit of searching, and while the Mario vs. Donkey Kong card was not the only e-card given away at the World Hobby Fair, it is significantly rarer than the others.
For example, there were Rockman cards that can be found on Japanese auction sites right now. But over the course of our project, we have seen the Mario vs. Donkey Kong card listed for sale twice; both of those being "reserved listings", meaning private sales. For many Japanese Mario collectors, this is the holy grail collection item.
Meanwhile, many American collectors aren't even aware of this card's existence. At the time of writing this, there are multiple wiki articles that fail to mention a sixth Mario vs. Donkey Kong card existing. Even photos of it are hard to come by. And although 18-M001 may sound like a ghost, it pales in comparison to just how hauntingly rare our next items are…
E3 2002 Kirby
On the 13th of July, 2021, the e-Reader Crew received a shocking video; The video contained no accompanying text and no caption.This video depicted an E3 2002 Kirby lottery card being swiped through a Nintendo e-Reader.
It was fairly unusual to receive this kind of video, so we collectively watched it with bated breath in anticipation of what would come next.
As the card was swiped, what appeared on the Game Boy Advance screen was something we never thought we'd see in the wild - a screen which read: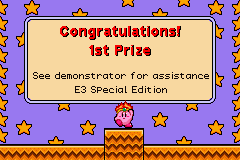 "Congratulations! 1st Prize! Please see a demonstrator for assistance".
We could not believe our eyes.
You may remember from our fundraiser post that only 10 of these cards (which were distributed to guests at E3 2002) were printed, and it was suspected that all of them were disposed of during prize drawings.
Thanks to an article in the May 2005 issue of Tips & Tricks Magazine, we knew that the 1st place E3 2002 Kirby card should have a black circle in the lower left corner, and upon closer inspection, this card did indeed have the appropriate marking!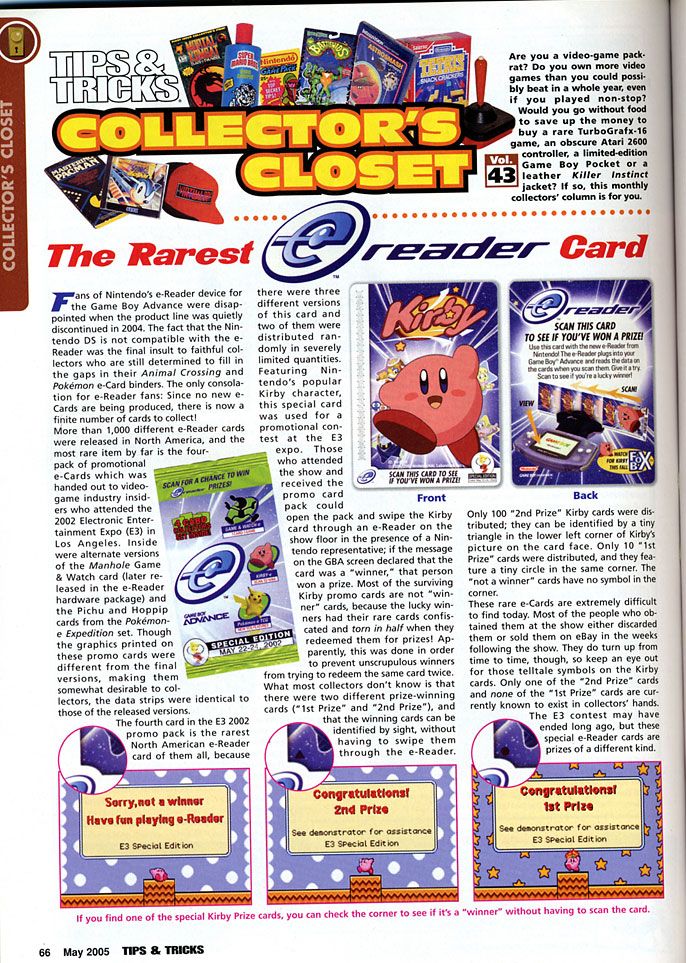 Our contact who provided the video to us explained that they were in contact with the owner of this card and was happy to provide further information as to how he had obtained it.
While of course there was some level of skepticism, this was quickly cleared up as we began to learn more about the history of its ownership - his name was Rob A., and he had previously worked for Nintendo.
Rob did an interview with NintendoLife, where he explained that he was asked to dispose of several old boxes and cabinets during a building remodel - something we highly recommend giving a read.
He had asked whether instead of disposing of the boxes, he'd be able to keep them,which he was told that he could. These boxes sat in his garage for several years, until he recently decided to open and organize them.
Inside one of these boxes were a few unopened E3 2002 card packs.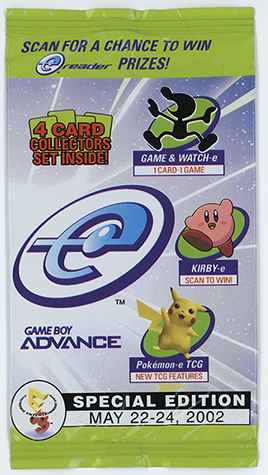 Being familiar with the contents of these packs, Rob decided to open them in front of his wife and swipe them through his Nintendo e-Reader.
He had planned on playing a joke on his wife, in which he would pretend that on the second card swiped, that it was the long-lost 1st Place Kirby card.
But, as if fate itself intervened, one of them actually was.
Video courtesy of Rob himself.
Coming to the realization that what he had in his hands was the real-deal, Rob reached out to some preservation groups for advice. Through these preservation groups, news quickly reached us and we were put in contact with Rob directly. Being a huge fan of Nintendo himself, he was kind enough to allow us to send him a scanner to preserve the card.
Rob also had plans to auction the card afterwards, and not wanting to interfere with these plans, a member of the e-Reader Crew quickly rushed home from work and shipped the scanner out via priority mail.
It arrived just 2 days later!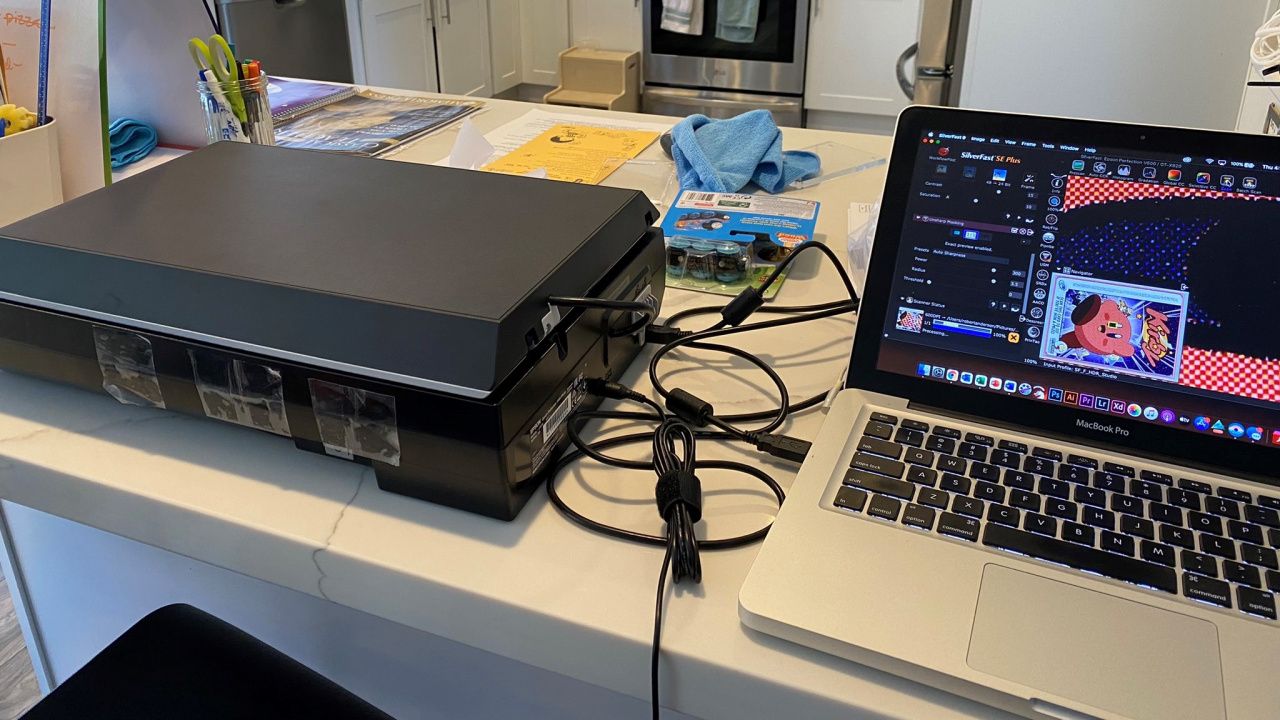 That night we worked closely with Rob on preserving the card, and not only did he perform a scan of the 1st Place Kirby card, but also the E3 2002 e-Reader pack itself.
This was it, a day that nobody within the e-Reader Crew ever thought would come: the Kirby 1st place card was preserved!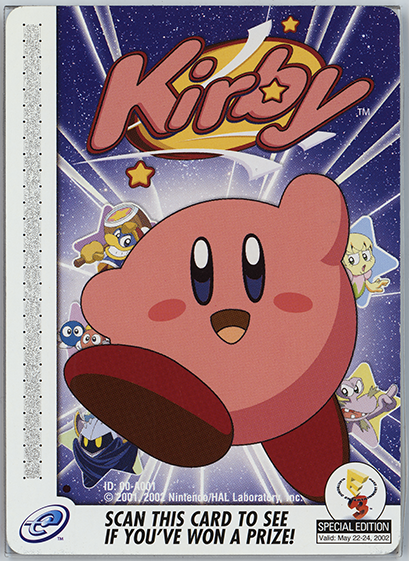 A huge thank you to Rob for working with us and for all of his efforts!
But the story doesn't end there. Being the only known surviving 1st place card in existence, we too were eager to see what the results of Rob's auction would be.
The auction was hosted on eBay on July 15th, and had a starting price of $1,000.
It lasted just for just one week, ending on midnight of the 22nd at a total of $10,600! (+$82.08 in shipping) likely due to its notoriety.
For the sake of preserving history, we archived both the auction page and the bid history at various times through archive.org's Wayback Machine for all to see:
https://web.archive.org/web/20210809080520/https://www.ebay.com/itm/274869132476
https://web.archive.org/web/20210723025637/https://www.ebay.com/bfl/viewbids/274869132476?item=274869132476&rt=nc&_trksid=p2047675.l2565
This card however, was not the only seemingly 'last surviving' e-Reader card we had come across…
Nickelodeon 2003 Kids' Choice Awards
In April of 2003, children's media channel Nickelodeon hosted the Nickelodeon 2003 Kids' Choice Awards — a televised ceremony where awards are given out by and to celebrity guests for the biggest shows, films, and music of the year as chosen by the network's young viewing audience during the month prior.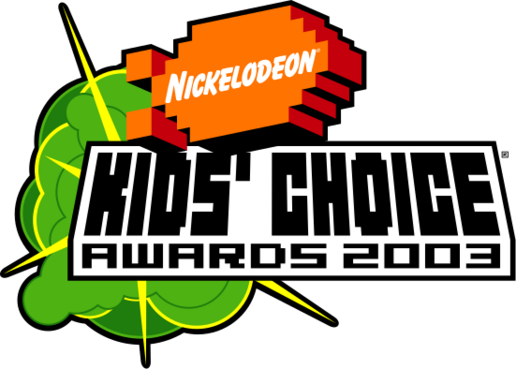 'Video Games' was that years theme, and to celebrate this, Nickelodeon held a special video game competition on their website at the following URL:
www.nick.com/all_nick/specials/kca_2003/ecard.jhtml
(You can view it to some extent today thanks to the Wayback Machine: https://web.archive.org/web/20030416144655/http://www.nick.com/all_nick/specials/kca_2003/ecard.jhtml)
If the website is any indication, internally, this game appears to have been known as 'Asteroids'.
However, it was not the same as the classic game of the same name developed by Atari.
While it seems you still had to avoid oncoming objects, this game was presented as a side scroller.
While the game has unfortunately not been fully archived, remnants of it still exist on the Wayback machine, such as this 'kca_asteroids2.swf' Macromedia Flash file:
https://web.archive.org/web/*/http://www.nick.com:80/all_nick/specials/kca_2003/multimedia/kca_asteroids2.swf
Decompiling the flash file gives us a closer look at the game and its assets: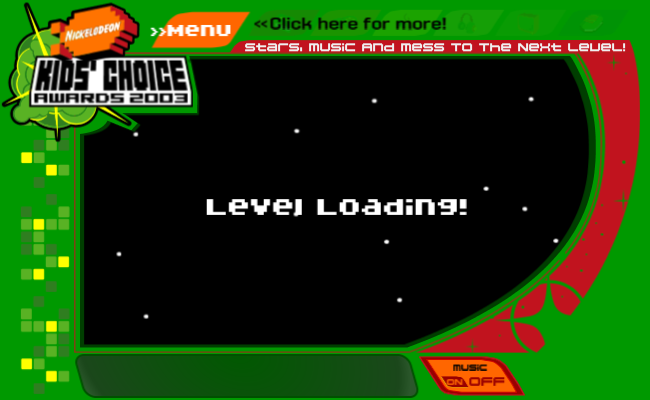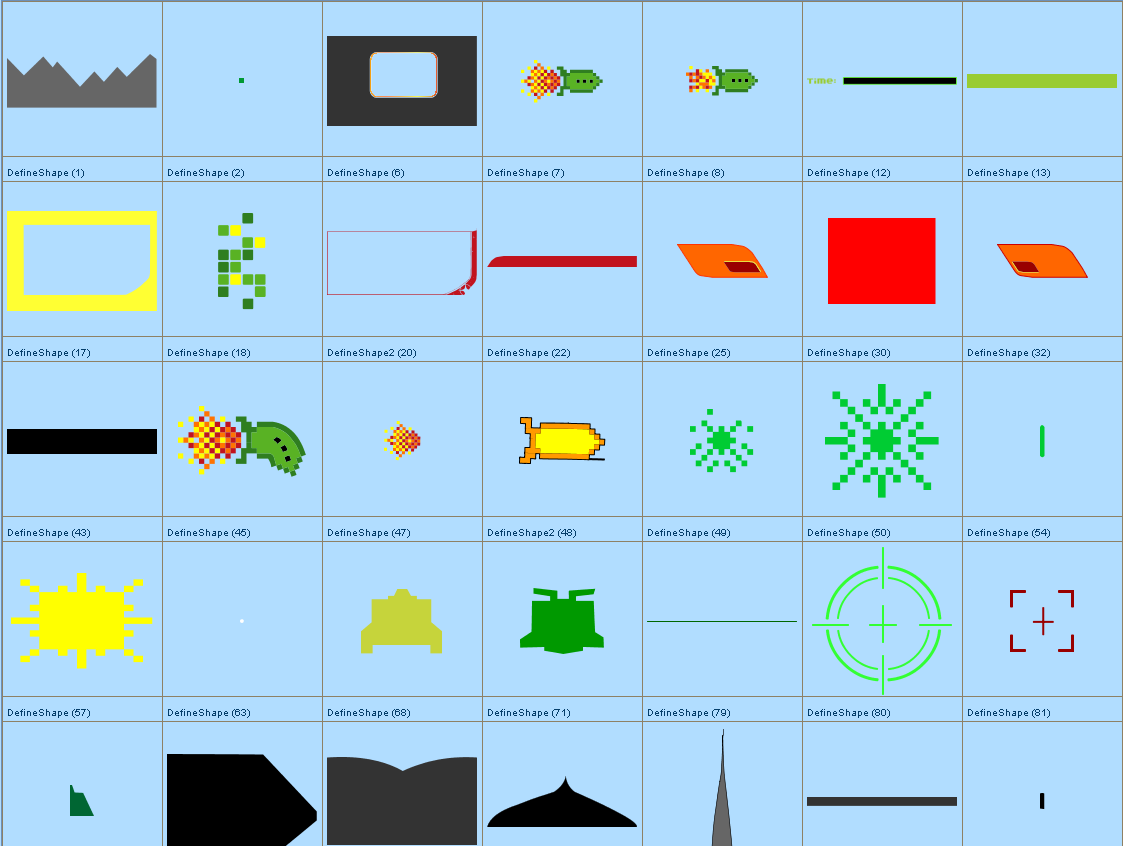 Here it is possible to see games' UI frame and player character — a green rocket, among other things.
Some players of the game (it is unclear as to whether this was determined by point count or a random lottery and how many there were) were awarded a special Gameboy Advance SP that came in a unique Kids' Choice Awards 2003 box.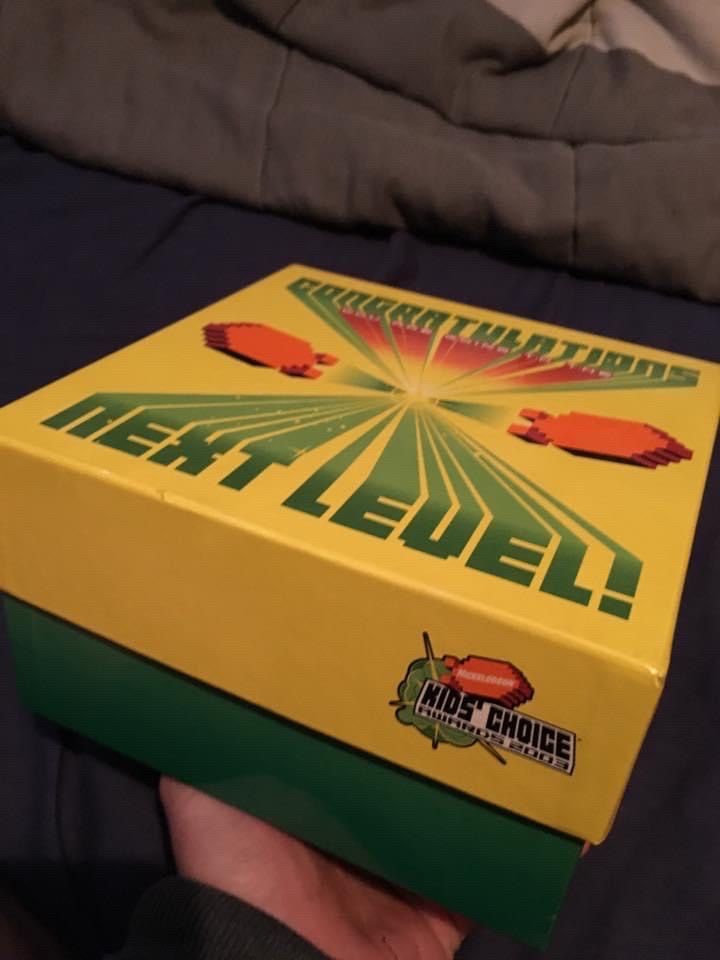 The box included a standard silver Nintendo Gameboy Advance SP with an instruction slip, and wall charger, an advertisement for Nintendo Power magazine, the contents of a Mario Party-e box - a game which utilizes the e-Reader, a Nintendo e-Reader, a Nintendo e-Reader card Sample pack, a Donkey Kong e-Reader card pack and… a special e-Reader card.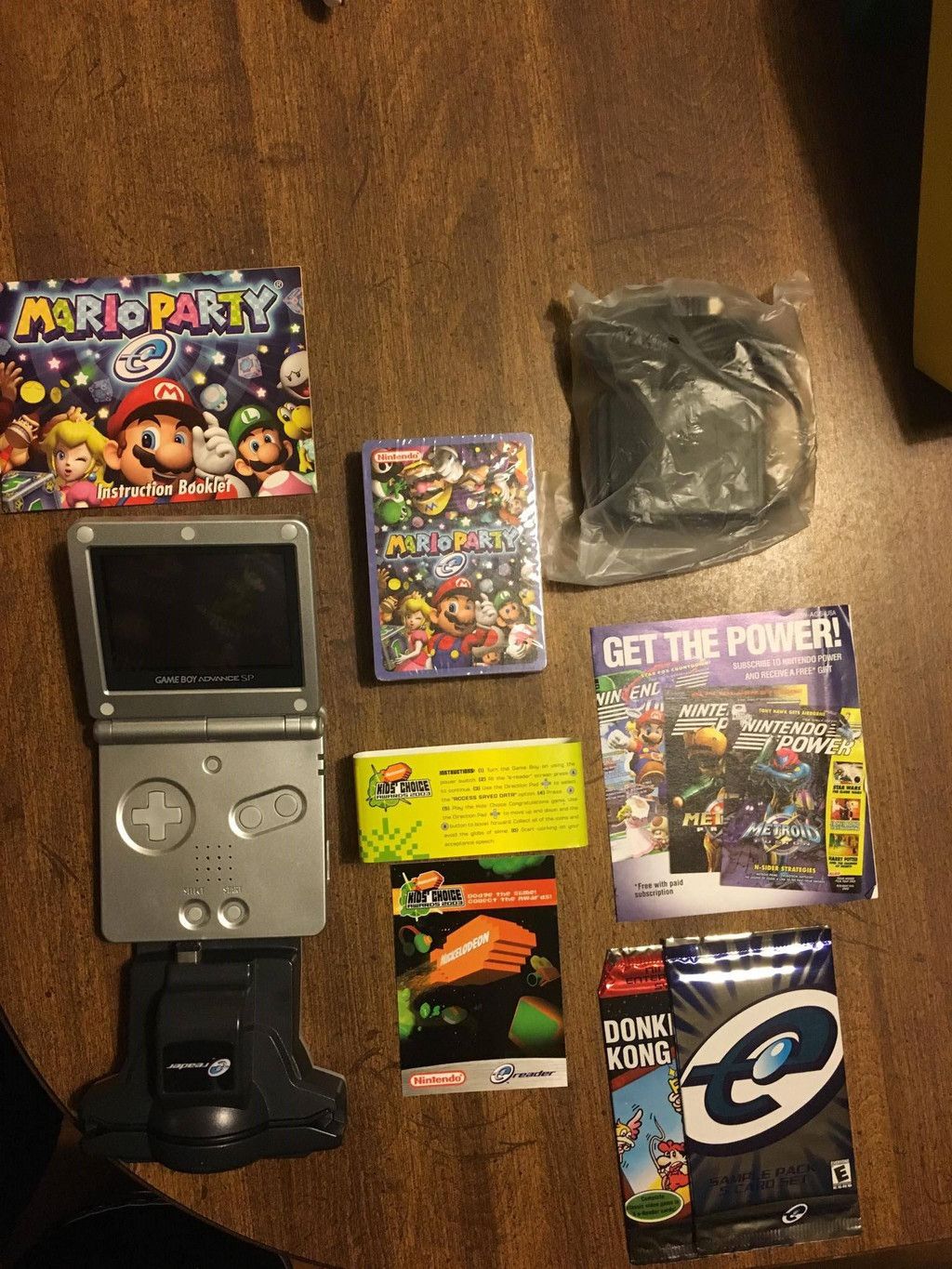 We first stumbled across the existence of this card during an evening of research, in which search results turned up a blog post on consolevariations.com, detailing this box.
It was not included in No-Intro's 'Nintendo e-Reader' category list on the 'datting' website Dat-o-Matic, and this console variations blog post contained the only images and direct mention of it at all.
The owner of this Nickelodeon Kids' Choice Awards box is a man named Brandon Denman, and through Console Variations, we were able to get in touch with him.
Brandon kindly agreed to scan both the box and the card itself, and we sent him a loan scanner to be able to perform these scans. We'd like to give Brandon a huge thank you for allowing us to preserve this card, as well as his extreme patience with us during the scanning process.

In the Console Variations blog post, Brandon explains that the card could be swiped to the Nintendo e-Reader to play a game (which we now know to be called 'Congratulations!') which appears to be very similar to that of the game on the nick.com website.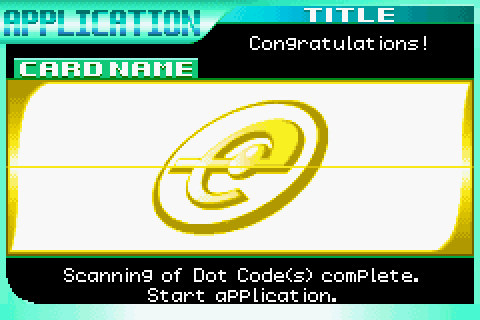 In the game, players take control of the Nickelodeon Blimp (a symbol for the Kids' Choice Awards), and must collect items related to the categories in the Kids' Choice Awards, such as a television, headphones, and books, with each item granting 200 points; The speed of the blimp can be increased by holding the A Button.
Following the trend of presenting exclusive content, we have included a video of some gameplay!
Participants had to compete against other contestants for the highest score, and the winner would be awarded VIP backstage access to the Kids' Choice Awards. We are unsure as to how the results were to be reported back to Nickelodeon (via mail, photograph, or sending the e-Reader back to them etc.)
Eagle eyed viewers may have noticed the beginning screen, which reads: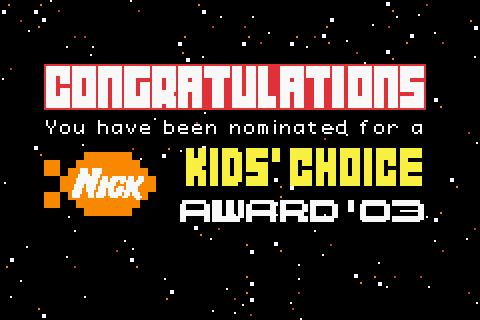 "Congratulations you have been nominated for a Nick Kids' Choice Award '03".
This screen would prove useful for providing further information about the card.
The only other mention of the game we could find online was an article by Maggie Welter of the Chicago Tribune, who did a piece on the Nickelodeon Kids' Choice Awards 2003.
The article specifically makes mention of this screen, and explains that the card was also distributed to each of the celebrity nominees, which included famous faces such as Dwayne "The Rock" Jonhnson, Will Smith and Jennifer Lopez. A full list of nominees can be found on Wikipedia. This would certainly explain why we had never seen this card before and we'd be surprised if any of the nominees have kept the card around, but on the off chance that any of them are out there reading this blog, [get in touch url="mailto:ereadercrew@gmail.com"], we'd like to hear more about it!
Similarly, if anyone proficient in Macromedia Flash and ActionScript is interested in potentially attempting to restore the special Nickelodeon Kids' Choice Awards 2003 flash game shown on the website (or for whatever reason happen to have a copy of it), please also get in touch, we'd like to try and restore this piece of e-Reader history.
Pokémon TCG
Naturally, after so much positive news, it was time for somewhat of a negative. We were beginning to whittle down the list of cards to preserve and against all odds, The Pokémon Company reprinted several Pokémon cards in a deck exclusively given away to illustrators of the Pokémon Trading Card Game and Creatures Inc. employees. Included in this deck is an e-Reader card.
The card, which is a reprint of the Crystal Energy from the Aquapolis is holographic, has a dot code (a combination which has not been seen before) that features a golden '25th' stamp on the front of it. It also has a unique back which details a little bit of the history about the Nintendo e-Reader.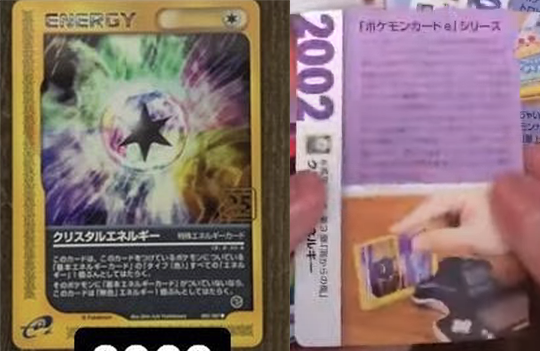 Above are pictures of the card, which are taken from a video uploaded to pokeguardian.com's YouTube channel, and is featured in an article of theirs on the 25th Anniversary Deck.
Continuing on with the theme of the Pokémon TCG and the need to scan more cards, we'd like to extend a thank you to members of the Pokémon TCG community ProChaos, faerian and DJGigabyte for scanning some of their collections on behalf of the project (Thank you!), as well as make a small announcement:
When we first started this project, we only included Pokémon TCG cards with dot code information on them on our list. Of these, we now only have the four Battle Road 2002 cards we mentioned earlier left to preserve.
However, as we began to complete sets outside of the Pokémon TCG library, we felt we were doing TCG a disservice, as a few of those sets also contain cards which do not embellish dot code, something which is true of cards in sets which we had already preserved in full, such as Rockman or F-Zero.
Because of this, we expanded our scope and began to include cards which did not have a dot code on them also.
This begged the question: What defines an 'e-Reader card?'
This is the expanded criteria that we settled on after much discussion:
If it is in the same set as or contains an 'e' symbol or dot code
If it has an 'e' symbol on the packaging or associated promotional materials.
The TCG has always been an area that differs somewhat from 'standard' e-Reader cards, and we wanted to make sure we could end the project on a note in which nobody could be left saying "Well, what about those?"
All of the cards we've added to our list do not have a dot code, but may have been packaged in packs containing cards which do, or contain an e-Reader 'e' logo on the associated promotional material.
As such, we've already made plans to knock most of these out in a single stroke;
We are currently in contact with a TCG store, who has very kindly agreed to allow some members of our crew to visit and scan [i]almost[/i] every card we've since added to the list.
More details will be revealed after the visit!
See you then!