Prior to the advent of the iPhone and the rise of worldwide mobile phone gaming in the early 2010s, there was a fervent mobile gaming scene in Japan - feature phone gaming. Japanese feature phones, also known worldwide as "dumbphones," had dedicated mobile internet services to connect users to an assortment of utilities, including storefronts from the likes of Capcom to Square Enix for purchasing and downloading video games. On top of porting existing games, they created completely original games specifically for these devices. Unfortunately, in recent years, this era of gaming history has become susceptible to becoming lost to time.
In this post, we will do a deep dive into the history of Japanese feature phones, present some notable games, describe the work that goes into preserving them, and explain how you can help!
Japanese Feature Phone History
To start things off, let's quickly define two terms that will be used throughout this post: JME and BREW. They are the two main platforms that feature phone games ran on. JME is basically the Java platform, but stripped down to work on a cell phone. Developed by Sun Microsystems, it became the standard for feature phone gaming, so most feature phone games ran on some form of JME or J2ME. The second platform, BREW, was developed by Qualcomm. Despite using native code and being more locked off than JME, it is able to handle more advanced graphics and other gaming components.
---
The three main Japanese feature phone services that hosted these video games were: NTT DoCoMo's i-mode, Au's EZweb, and SoftBank's Yahoo! Keitai.
In 1999, telecom company DoCoMo created i-mode, the world's first mobile internet service. It allowed cell phones to access the internet and a variety of services, including video games. All i-mode games (i-appli) ran on DoJa (later Star), a profile based on JME.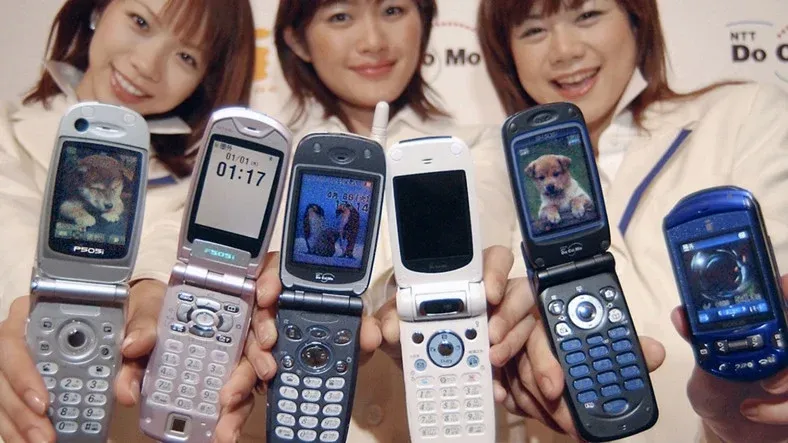 To compete with DoCoMo, wireless carrier Au by KDDI created EZweb in 2001. Its games (EZ-appli) were initially based on JME, but in 2005, it moved to BREW, creating a distinction between it and i-appli.
Finally, another telecom company, J-PHONE, created J-SKY in 2000 to compete with i-mode. Not long after, J-PHONE was bought by Vodafone and the service was renamed to Vodafone Live! Vodafone was then acquired by Softbank in 2006, thus renaming the service to its finally moniker, Yahoo! Keitai. For the sake of simplicity, we commonly refer to this service's games as "SoftBank games." Its applications, S! Appli, ran on a profile based on JME.
All three of these platforms severely declined in usage upon the release of the first iPhone in 2007. As user contracts dropped, Au and SoftBank ended their services in the mid 2010s. I-mode has proven to have the most longevity of the three but will completely shut down in March of 2026. It is important to note that the i-mode website, which hosted storefronts for video games, was shut down in November 2021; this will be discussed more in detail in the preservation section.
Japanese Feature Phone Games
Thousands of games were released for i-mode, EZweb, and Yahoo! Keitai. Some were freeware created by independent developers, and others were major efforts by large publishers. The games that I will be highlighting are just a sample of the larger population of games. The total number of feature phone games go well into the thousands.
---
Capcom was a strong supporter of feature phone gaming, especially with their Rockman series (known as Mega Man overseas). Classic Rockman games from the NES and Rockman X games from the SNES were ported to cell phones, as well as Rockman X4, a game for the original PlayStation. Many Rockman minigames were released, like Rockman Tennis and Rockman Poker. There were also some weirder ones like Intuition! Rockman, a WarioWare-esque collection of microgames with one involving Roll slicing up vegetables... and an 8-bit sprite of Dr. Wily!
Rockman.EXE Phantom of Network, its sequel Rockman.EXE Legend of Network, and Rockman DASH: Great Adventure on 5 Islands are the real stars of this story. The EXE games were initially released for AU devices and later for DoCoMo devices. In many respects, they were near-exact replicas of the popular Rockman.EXE (MegaMan Battle Network) games on the GBA. The only concessions made were to the isometric overworld and navigation of the non-cyberworld sections. Each game had eight chapters that were released on a schedule, with their stories being completely original and featuring original characters. The BREW version of Phantom of Network even featured a simulated PvP mode called Battler's Tower, where players faced off against ten consecutive computer opponents and compared their results to uploaded online scores from other players.
Taking place between the cult classics Rockman DASH1 and Rockman DASH2 (MegaMan Legends 1 and Legends 2) Rockman DASH 5 Islands was released for DoCoMo devices in 2008. Each island was released on a biweekly basis. Similar to the EXE games, Capcom pushed feature phone capabilities by emulating the real-time 3D combat gameplay and style of the PlayStation DASH games.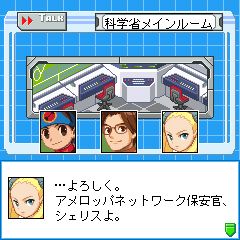 ---
Square Enix, like Capcom, was a major publisher who published several games for feature phones. Its most notable contribution to this space was Before Crisis: Final Fantasy VII, initially released in 2004 for DoCoMo devices. Before Crisis is set six years before the events of the critically acclaimed Final Fantasy VII game. It focuses on the Turks, megacorporation Shinra's intelligence agency. The player can choose a Turk and go on missions over the course of 25 periodically-released chapters, meeting new and familiar faces from the Final Fantasy VII universe.
Before Crisis also took advantage of the hardware it was released for in unique and innovative ways. To generate new materia (magic spells), the player would use their phone's camera to take pictures of objects; the game would use the image's predominant color to determine the type of materia that would be generated. For example, a picture of a white object would generate Cure materia and a red object would generate Fire materia. You could also friend other Before Crisis players and request materia from them to perform a powerful summon in battle. In addition, there was a Gold Saucer area where the player could play minigames and compete in a battle square (with modified real-time combat!). With such a wide scope of objectives, Before Crisis is definitely one of the most ambitious feature phone titles ever released. Unfortunately for future preservationists, the game auto-deleted older chapters as new ones were downloaded to preserve phone storage space. Thus, it is theoretically impossible to find a single phone with all 25 Before Crisis chapters.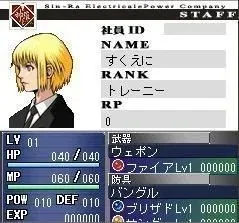 ---
In addition to these two major franchises, there are a few more Japanese feature phone games that should be highlighted. The Katamari series had an outing on DoCoMo devices in 2007. In addition to standard controls, it also allowed the player to control the katamari ball via tilting the phone itself! It utilized "GestureTek EyeMobile" technology to detect movement via the phone's camera.
That same year, Kingdom Hearts also received a notable release on DoCoMo devices – Kingdom Hearts Coded. Since it was such a large game, its data would partially be stored on the phone's storage, while the rest would be saved on a microSD card. The game would then swap between the two to give a full Kingdom Hearts experience without the need for downloadable content. Kingdom Hearts Coded also received a remake for the Nintendo DS titled Kingdom Hearts Re:Coded.
The classic RPG series Ys received a few original releases on Japanese feature phones, including but not limited to Shin Ys 1 3D (a unique 3D remake of Ys 1), Shin Ys 1 3D Gaiden (an original full-length game starring the character Dogi), and Ys Nexus, a MMORPG. Due to their obscurity, very little footage exists of them. Luckily, rare footage of Shin Ys 1 3D Gaiden has been discovered on YouTube; it is linked below.
If you'd like to learn about more notable feature phone games, we encourage you to check out the accompanying Hit Save! podcast episode.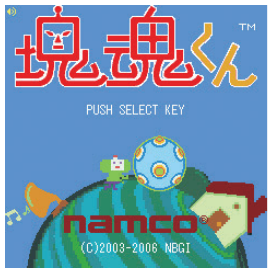 Japanese Feature Phone Preservation
Feature phone preservation is one of the most difficult sections of video game preservation due to its obscurity, regional concentration, and lack of documentation. Firstly, it is incredibly difficult to obtain a phone with a commercial game. You need to obtain it from Japan, and paid games will not be playable without the active SIM card used to buy it (luckily demos on DoCoMo phones don't need a SIM card). This is further complicated by the fact that all Japanese feature phone game services have shut down; the i-mode website which hosted the last feature phone storefronts recently shut down in November 2021. This coupled with aging cell phone hardware creates a time-sensitive dilemma that will only get more difficult as time progresses.
Secondly, there are a lack of CPU and NAND chip datasheets for the hundreds of feature phone models. This makes it very difficult to hack the phones to access game files directly stored on it. Another equally difficult scenario are games stored on microSD cards. They are encrypted by the C2 cryptomeria cipher, which requires encrypted data, an s-box, and phone-specific decryption keys. This cipher is a modification of DRM used in DVD video disks. Those are the two primary ways these games have been made inaccessible to us.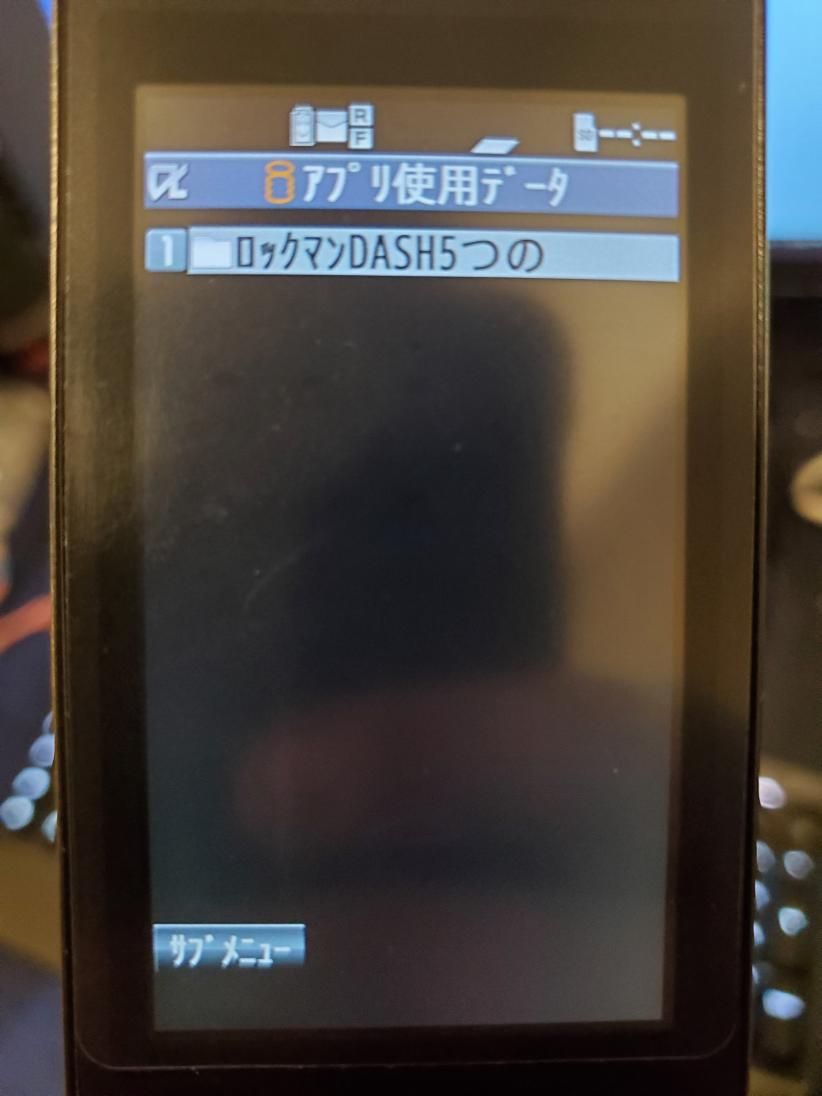 The Rockman feature phone preservation project has made considerable progress towards preserving the three aforementioned Rockman feature phone games, which you can read about here. The project involves both scenarios, with the EXE games being stored directly on the phone and 5 Islands being encrypted on a microSD. The linked article also provides some more technical insight into the work we are doing.
In addition, the browser used by the vast majority of i-mode phones is one based on an extremely old version of NetFront. This version may be susceptible to exploits found and documented in the past for NetFront browsers on handheld consoles. If an exploit is found, it could help us use a universal method to save as many games on as many different phone models as possible.
As a brief side note, we would like to mention a team member, Kraze, whose dedication to the feature phone community cannot be understated. Kraze resides in Ukraine, and he was directly affected by the ongoing war. In an amazing act of courage, Kraze left his bomb shelter in the early months of the war to rescue our project's test phones and equipment. When he returned to the shelter, he continued testing and assisting the feature phone community. His expertise has been indispensable, even leading to some BREW game demos getting dumped from other phones.
We would also like to touch on last year's i-mode preservation crisis. Prior to the i-mode website's shutdown in November 2021, I (RockmanCosmo) wrote an open letter to video game preservation organizations, urging them to spread awareness in order to save as many i-mode games as possible. Through Hit Save!, I was able to consult with Joseph Redon, the president of the Game Preservation Society (GPS) in Japan. He was able to kickstart a fundraising effort, and through the public's help, their organization was able to download 877 games before the November 30th shutdown! We would like to thank everyone who spread the open letter and contributed to the GPS's fundraising effort.
How You Can Help!
Now you might be asking yourself, "How can I possibly help with such a monumental effort?" Have no fear, for we have the answers and resources!
The simplest thing you could do is spread the word about Japanese feature phone gaming. Share this blog post and its corresponding podcast episode. Talk about the original feature phone games from notable franchises. The more people know about this overlooked era of gaming history, the more likely it is that we can find technically-skilled people who could assist the feature phone preservation community.
If you feel like you have the technical expertise to assist us in our journey, I highly recommend you join the Kahvibreak Discord server. It is the most centralized community of feature phone game preservationists. For years, they have been tirelessly working towards preserving these games, and they could always use more support.
---
If you'd like to get hold of a Japanese feature phone game yourself for preservation, different feature phone models have different pre-installed game demos. For example, they could be a minigame like Reversi or the first chapter of a longer game. However, before jumping in and buying a used feature phone, we have some advice and precautions from our friend NaoyaShinota, who is very experienced with doing this:
First, when looking for used phones, look on Yahoo Auctions Japan or Mercari; sellers on eBay tend to drastically inflate the prices of the phones. When buying through those two storefronts, use a proxy shipping service like Buyee or White Rabbit Express. It's important to note that if you try to buy three or more phones with lithium ion batteries, you may have to pay extra shipping fees or not be able to ship the items at all due to regulatory standards. Also, sellers may list their phones as damaged or not unable to turn on, but those issues are are easily fixable! You can use a spare battery or, in the case of a broken screen, disconnect and reconnect the wire from the phone's LCD screen to the motherboard of another phone of the same model.
Second, each Japanese feature phone service had different requirements to play a preloaded game. I've listed the stipulations below. As you can see, it is more difficult to obtain demos for AU BREW games than DoCoMo games. This is why the Before Crisis: Final Fantasy VII demo is incredibly rare, as it is only pre-installed on the W51H phone model and the only way of playing it is to have the owner's SIM card. SoftBank game demos are the most inaccessible ones at the moment, as they require a Japanese 3G connection.
DoCoMo pre-installed games require no SIM card to open the game.
AU Java pre-installed games require no SIM card to open the game.
AU BREW pre-installed games require the original SIM card in order to play the demo.
SoftBank pre-installed games require 3G service to start.
If you're looking for a specific preloaded game, you'll have to know what phone model that game was pre-installed on. NaoyaShinota and I made a list for DoCoMo phones. You can find the list for AU phones here and the list for SoftBank phones here.
This brings us to the final precaution, which is acknowledging that much of this is unfortunately luck based. You have to hope that the owner selling the phone has not deleted the demos, and in the case of BREW games, hope that the seller has left their SIM card in the phone. Therefore, each time you buy a phone from Japan, there will always be a chance that its pre-installed games will not be there. Like you, we wish it wasn't this way, but we have to make the best of our situation.
---
On top of the large number of commercial games, there were many pieces of free games made for feature phones. You can also help out with finding them! These games' Java files are uploaded on many abandoned and unarchived websites. It's just a matter of finding them before they're gone. If you're interested in helping out with this search, check out archivist MemoryHunter's guide on how to do so here! His video is also embedded below. Finding freeware games is an accessible way to help us archive and document these types of games.
---
Finally, we highly recommend you listen to this article's accompanying podcast episode through your podcast platform of choice. In it, my friend NaoyaShinota and I discuss Japanese feature phone gaming preservation in even more detail, from talking about more games to even describing unique and wacky feature phone models!
We hope this article shed some much-needed light on Japanese feature phone preservation! If you would like to get in contact with me or NaoyaShinota or if you just have more questions about feature phone preservation, our contact information is below. We'd love to talk more about it!
Thanks for reading this article, and we hope to give you a progress update in a year!
Follow/contact RockmanCosmo on Twitter
Contact RockmanCosmo via email