Goodboy Galaxy is an upcoming indie game developed for the classic Game Boy Advance by Rik Nicol and Jeremy Clarke. It follows a space-faring dog named Maxwell as he travels to an alien galaxy seeking help for his dying planet. The game itself is best described as an exploration-focused platformer with some Metroidvania elements, where you'll explore planets and meet all kinds of obstacles, puzzles, bosses, and interesting characters.
Our interview with Rik Nicol provides an interesting look into how Goodboy Galaxy came to be. It started life as a 3 day jam game, called Goodboy Advance for the Ludum Dare 43 game jam, with Rik and Jeremy experimenting to see if they could make a simple playable GBA game quickly. Buoyed by this initial success, they continued to expand the game bit by bit. The extra free time during COVID allowed them to polish a demo that helped fund the project via a successful Kickstarter campaign.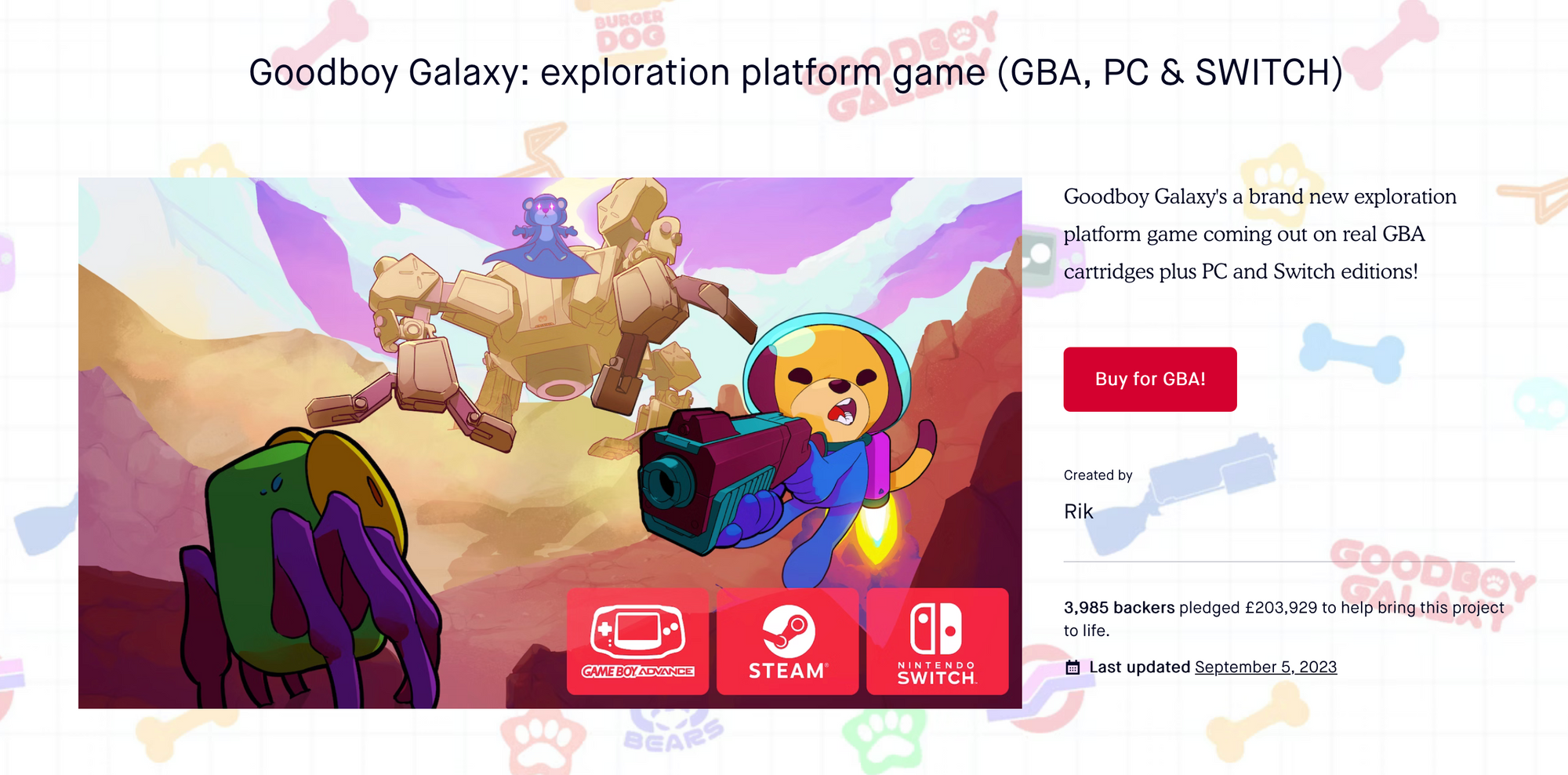 Rik also explains some of the technical challenges with creating a new GBA game today. For example, the GBA hardware has restrictions like only being able to display a few layers on screen at once and having limited memory. To work within these constraints, they came up with innovative solutions like reusing similar graphic tiles and splitting screen layers to simulate parallax scrolling effects. Rik describes this process as puzzle-like, finding clever optimizations to push the limits of the hardware in order to achieve their vision. It is fascinating to hear their insight into the creativity and problem-solving required to develop new retro games that stay true to the original platforms' capabilities.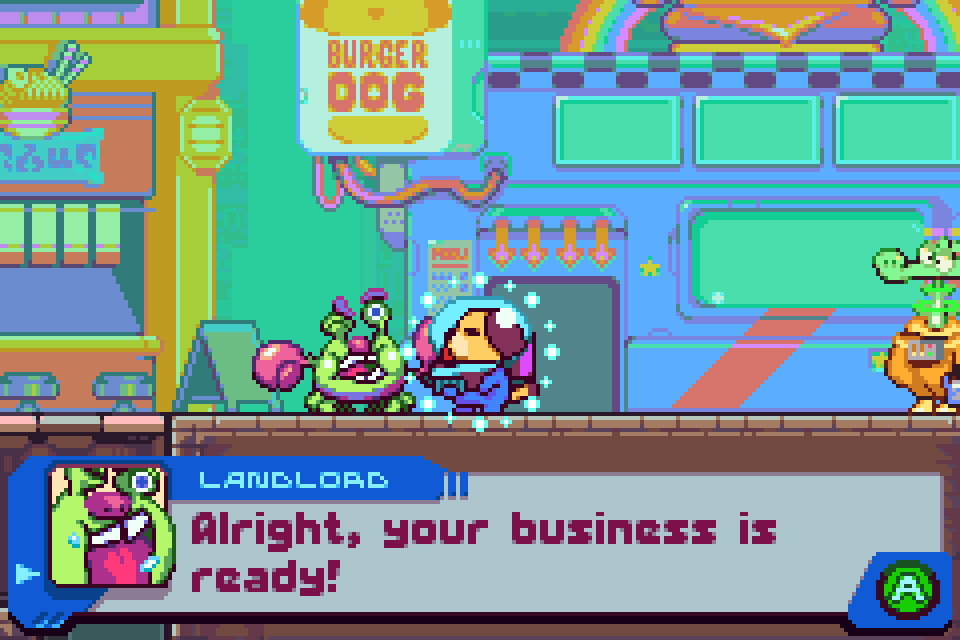 Our interview also provides insight into Rik's design philosophy, with a focus on evoking mystery and surprise through the game's alien setting. We don't want to spoil the fun, so you'll have to wait until it's released for some live gameplay footage :)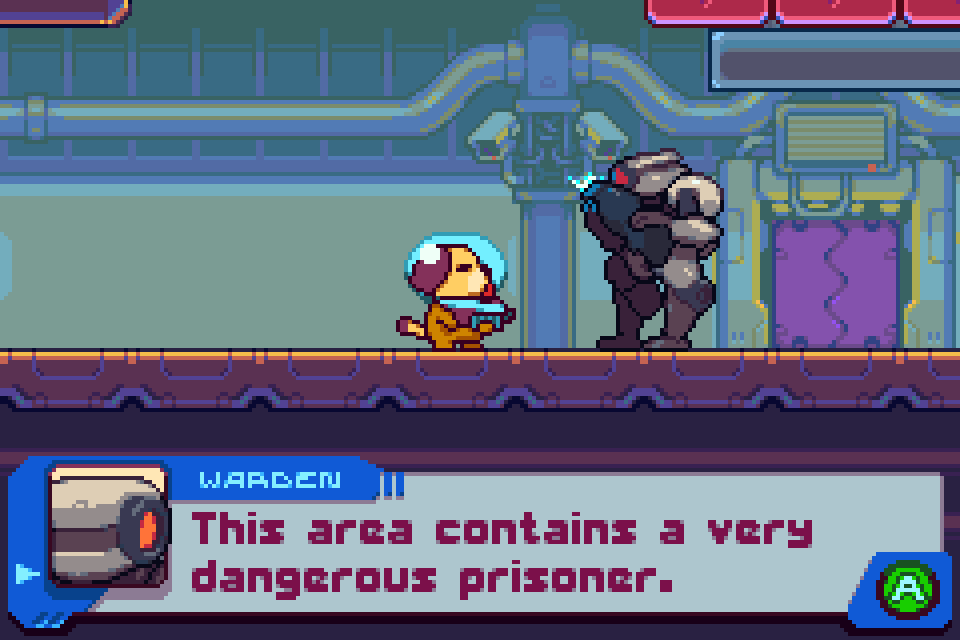 We love to see indie developers still engaged with classic gaming hardware like the GBA. Goodboy Galaxy provides some amazing modern retro fun whether you're a new player or are a seasoned veteran with the original handheld systems. With versions coming to both PC and Switch as well, the pixelated pup protagonist will be brought to a wider audience.
Be sure to watch the full interview on YouTube or Podcast to hear Rik Nicol provide even more fascinating details about developing Goodboy Galaxy for the Game Boy Advance!
---
Goodboy Galaxy main site to purchase the game and get more information